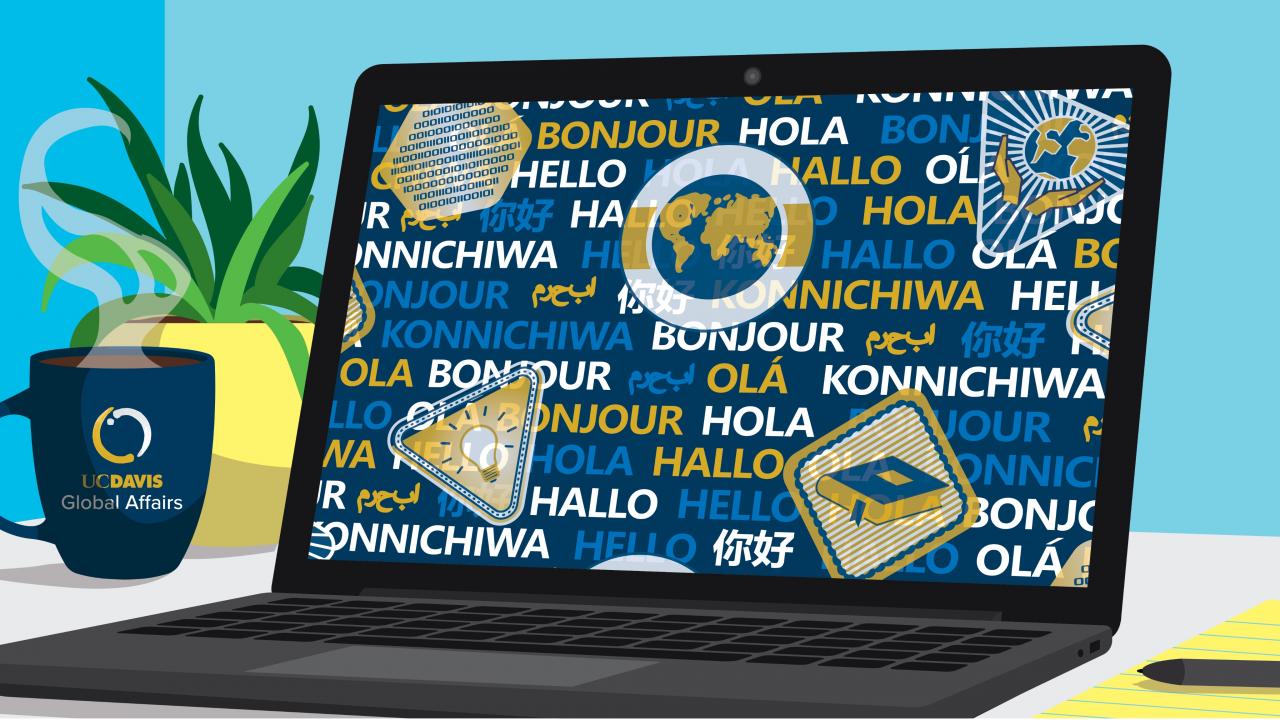 In spring 2020, Global Affairs launched an internship opportunity focused on strengthening UC Davis's engagement with the UN Sustainable Development Goals (SDGs).
Internship Responsibilities:
Participating in mapping projects to identify and catalog research, teaching, and service that is being conducted by UC Davis on SDGs; collecting data for progress reporting on UC Davis contributions to SDGs.
Assisting with strategies to involve faculty, students, and staff in the SDG Agenda.
Managing contact lists pertaining to SDGs; supporting Global Affairs in communicating with the UC Davis community about SDG work; and disseminating opportunities that relate to one or more SDGs.
Assisting with the logistics of organizing (currently online) events and meetings on SDGs.
Liaising with students/groups to build awareness and involvement on SDGs on campus.
Collecting good practices from other universities and institutions about organizing SDG efforts.
Internship Duration/Credit:
The internship will be offered in fall quarter for two credits (6-8 hours/week).
For fall quarter, this is being offered as a virtual internship.
Event Category
Tags