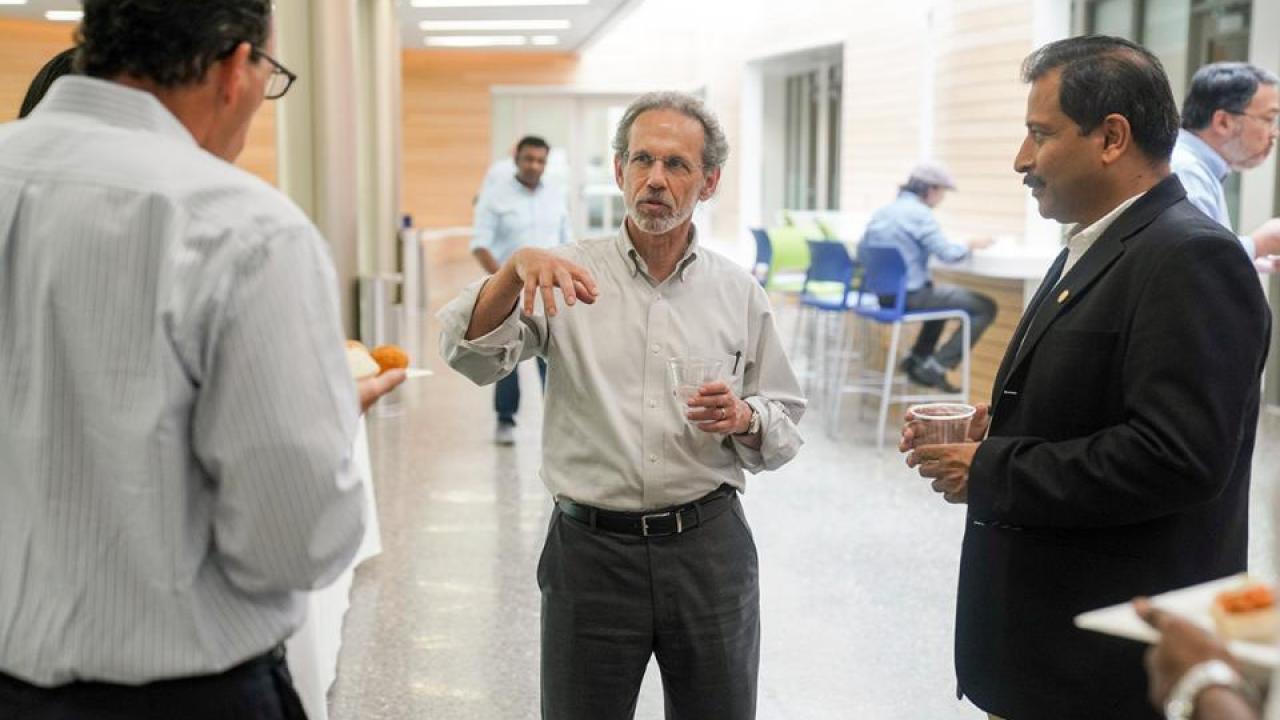 By Tanya Perez on August 26, 2019
Earlier this month, employees from IBM got together at a reception and tour with UC Davis' Office of Public Scholarship and Engagement and Aggie Square staff for introductions and friendly conversation. And beginning this Friday (Aug. 30), they will be sharing office space on Stockton Boulevard, where they will also be Aggie Square's test pilots.
The office, called "Launch@AggieSquare," is at 2270 Stockton Blvd., just across the street from the UC Davis Medical Center.
The IBM staff is part of a collaboration with the university announced in February. Details of that collaboration are forthcoming, but it's clear this will be more than a simple space-sharing agreement. The IBM specialists coming to Aggie Square have demonstrated expertise in integrating diverse technology systems so they can work together — a critical skill for a project that will bring together people and organizations with varying expertise and experience.
The Office of Public Scholarship and Engagement also focuses on integration, finding connections among UC Davis scholars, researchers and educators that focus on public issues; it then helps them integrate their work with communities on and off campus.
Category