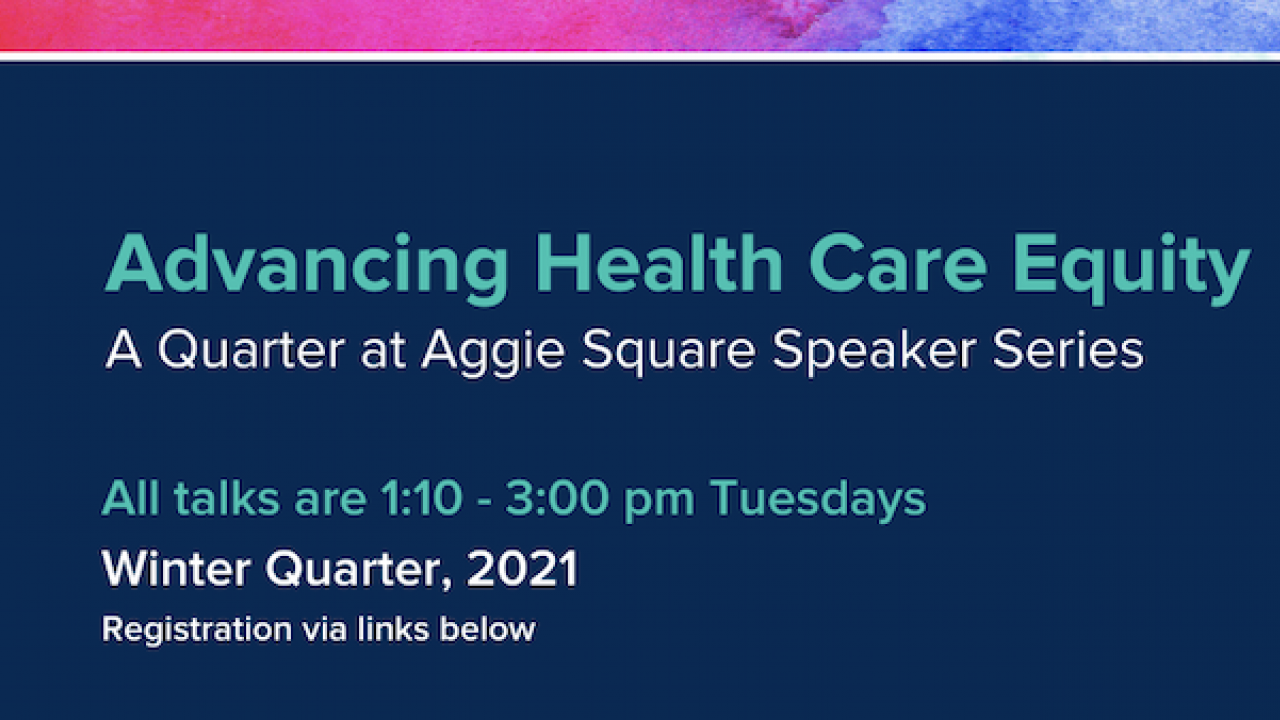 Winter 2021 | Tuesdays from 1:10-3:00
As part of the Advancing Health Care Equity Quarter at Aggie Square Experience, the UC Davis community is invited to a speaker series exploring inequities in health care delivery. Talks are free and open to the public. 
Information and registration for each speaker can be found via the calendar links below.
Event Category
Tags