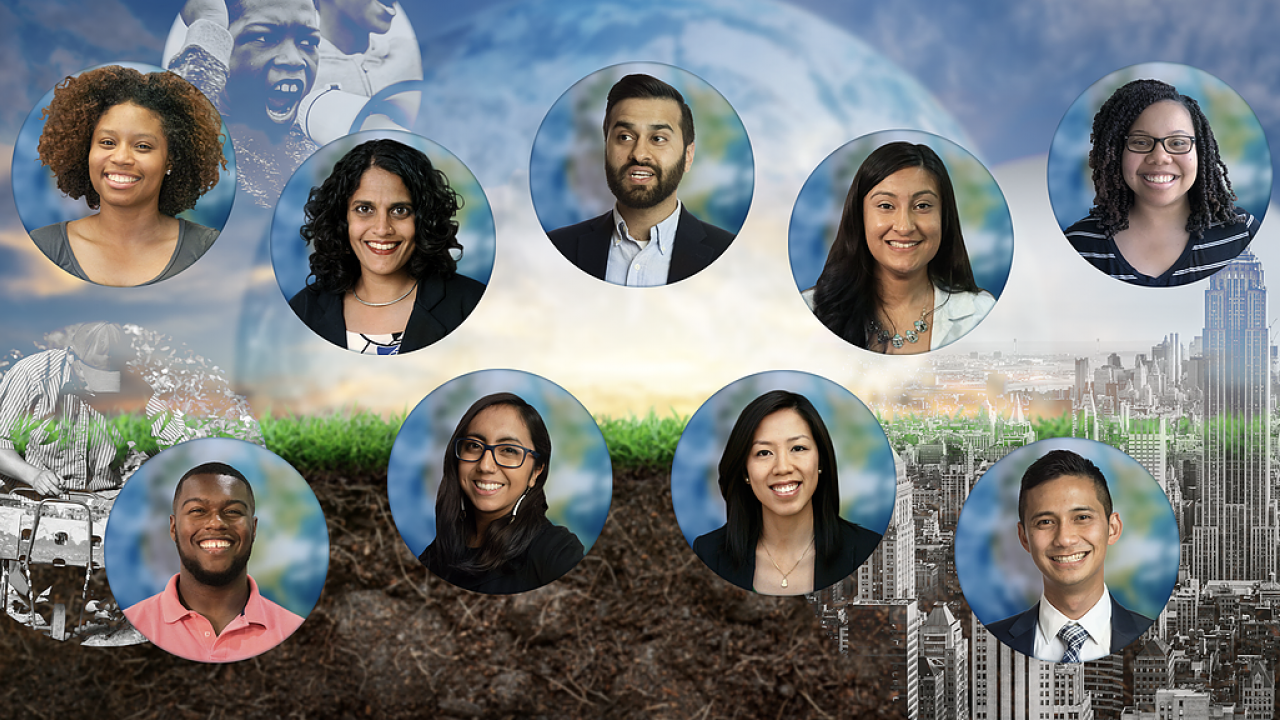 Amplifying neglected voices in environmental health
Agents of Change is an ongoing series featuring the stories, analyses and perspectives of next generation environmental health leaders who come from historically under-represented backgrounds in science and academia.
The essays are published on Environmental Health News, a nonprofit, nonpartisan organization dedicated to driving science into public discussion and policy on environmental health issues, including climate change. We developed this platform to provide a space for early career scientists to explore intersections between their lived experiences and research expertise. In our first year, fellows wrote about various topics including: Black farming, cultural significance of fire in indigenous communities, and housing insecurity among urban, immigrant communities. 
The fellowship offers an opportunity to reach people both within and outside an applicant's field. Some of our prior blogs have reached nearly one million views, with readers ranging from senior scientists at our nation's leading universities to social activists to farmers in rural America. This is a chance to have real impact.
This initiative is in response to historical and ongoing structural racism prevalent in most institutions including science and media, which suffer from a lack of diversity and inclusion.  We hope to increase diversity of thought and help shape the public dialogue on environmental health sciences, policy, and justice. Long-term, we seek to foster a new cadre of diverse thought leaders who are empowered to develop innovative solutions for environmental justice and health equity.
By participating in the Agents of Change program, fellows will improve their writing skills and get experience communicating with new forms of media (e.g., blogs, social media posts, podcasts). Through our monthly, online trainings, fellows get the opportunity to discuss new ideas in a safe space, provide feedback to their peers, and learn about new research and community perspectives in environmental health.
Event Category
Tags