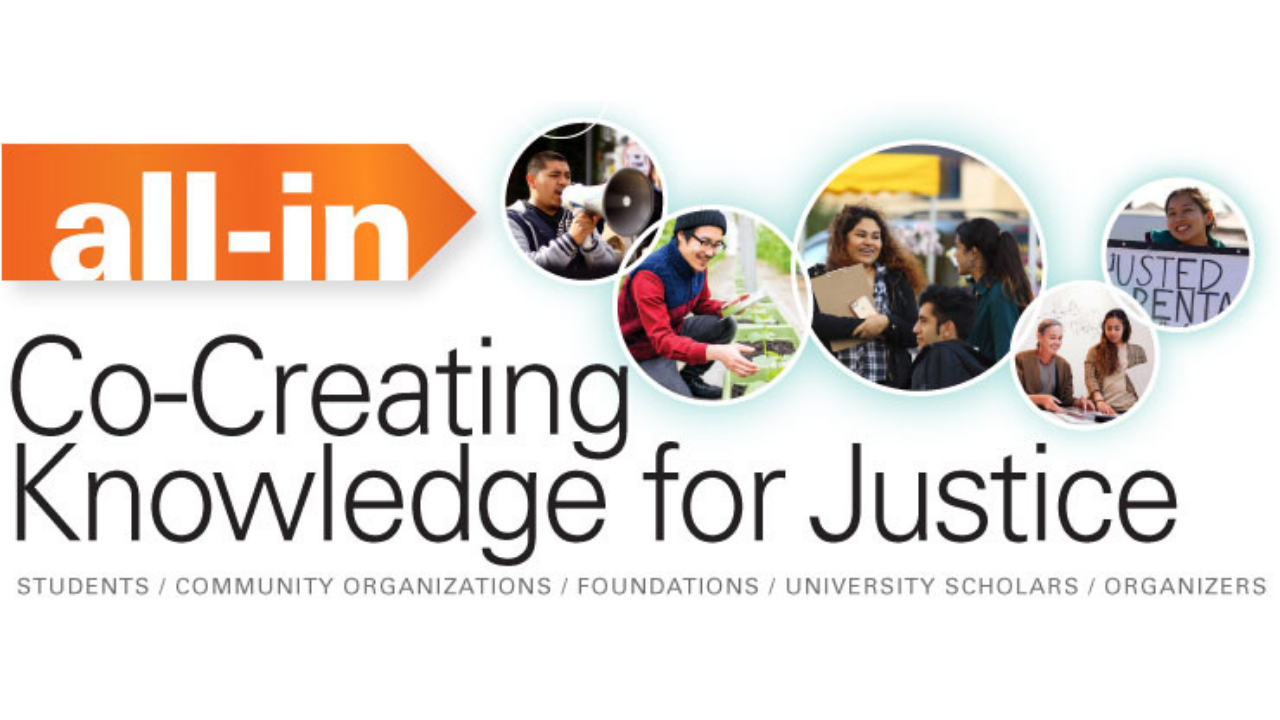 Co-Creating Knowledge for Justice
There is an exciting resurgence in critical public scholarship: a push for universities to reach beyond their academic audiences and build stronger partnerships with community-based organizations and others to address pressing social issues, such as affordable housing, educational justice, immigrant integration, community health, food security, economic security, environmental justice, and addressing the climate crisis. There is also important research that engages community members, including youth, in imagining and creating the communities in which they want to live. A particularly rich vein of engaged scholarship involves undergraduates as equal knowledge producers. 
Call for Participation
Seeking ideas for workshops, posters, presentations, papers, art work or performances addressing how we build truly equitable partnerships for critical collaborative research, action and social justice.
Who can submit?
Students
Organizers
Scholars/Researchers
Foundations
Community Organizations
Research/Action Teams 
To apply, please fill out an interest/proposal submission form, including a brief summary of how you or your team would like to participate/what you would like to present. The diverse programming will include invited panel discussions involving multiple perspectives and stakeholders, paper presentations, short talks, interactive workshops, performances, and art exhibits.
Proposal submission deadline: May 15, 2022 June 1, 2022 (deadline extended). For additional information visit the conference website.  
Learn More and Submit a Proposal
Hosted by:
Event Category
Tags