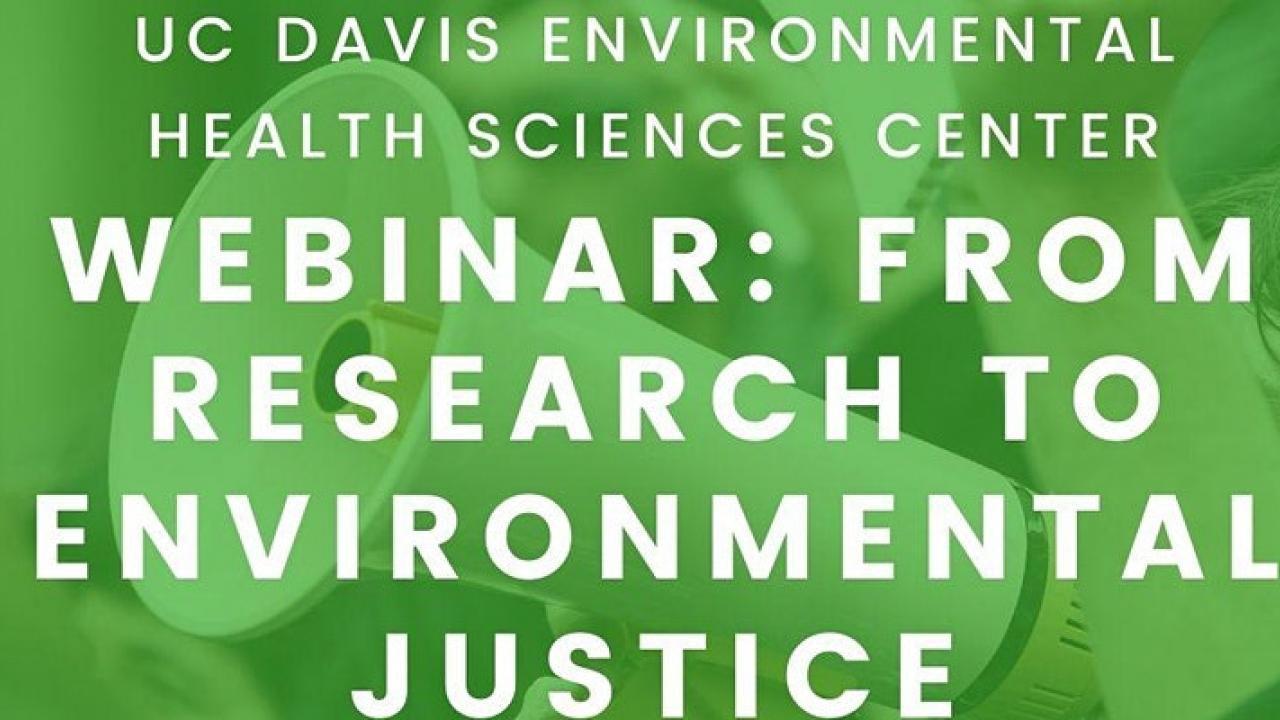 Central Valley Environmental Justice (EJ) organizations are hard at work advocating for policy change to improve the health and well-being of California's most vulnerable communities. Learn about their policy priorities for 2020-21 and how scientists and research can help lead to lasting change. Following the webinar, researchers interested in pursuing partnerships on these topics will be invited to continued discussions with advocacy organizations in late September. Open to any UC Davis researcher interested in understanding how your research can impact environmental health in California. Researchers interested in applying for Pilot Project funding from the Environmental Health Sciences Center are especially encouraged to attend.
The webinar features presentations of EJ policy priorities and potential partnerships with researchers. These include issues on:
Pesticide regulations
Oil and gas drilling near communities
Safe and affordable drinking water
Hazardous waste disposal
Air quality monitoring and mitigation
How EJ issues are impacted by COVID-19
Disproportionate impacts of climate change
Updating CalEnviroScreen
A full list of the priorities we will discuss can be found here.
Hosted by:
Event Category
Tags