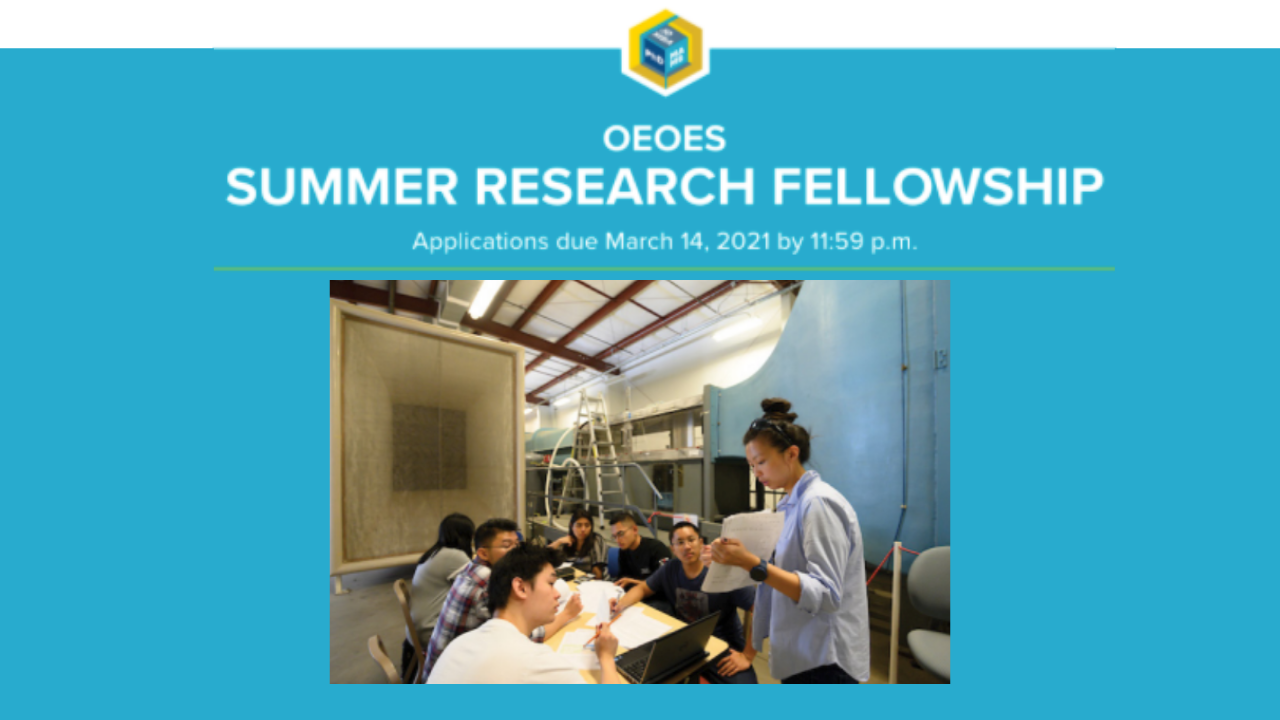 The Office of Educational Opportunity and Enrichment Services (OEOES) Summer Research Fellowship invites applications from students to develop a research project under the guidance of a faculty mentor. This year, applicants are encouraged to conduct projects related to the following topics: housing insecurity, houselessness and homelessness, nutritional biology. Participants receive a stipend to support their full-time research. Applications are due by Sunday, March 14, 2021.
Eligibility: 
Must be a continuing student (alumni are not eligible).  Seniors who aren't graduating in spring and juniors are prioritized. 
3.0 GPA. If you don't have a 3.0 GPA, you may still apply and explain why your GPA isn't a good indicator of your academic potential. 
Must be in good academic standing.
Little to no independent research experience. 
Must be available to work full-time on research (cannot be taking summer classes or working) during the duration of the program, July 5-August 26.
You do not need to have identified a faculty mentor at the time of application; we will help you connect with a mentor if you are accepted to the program. 
Event Category
Tags