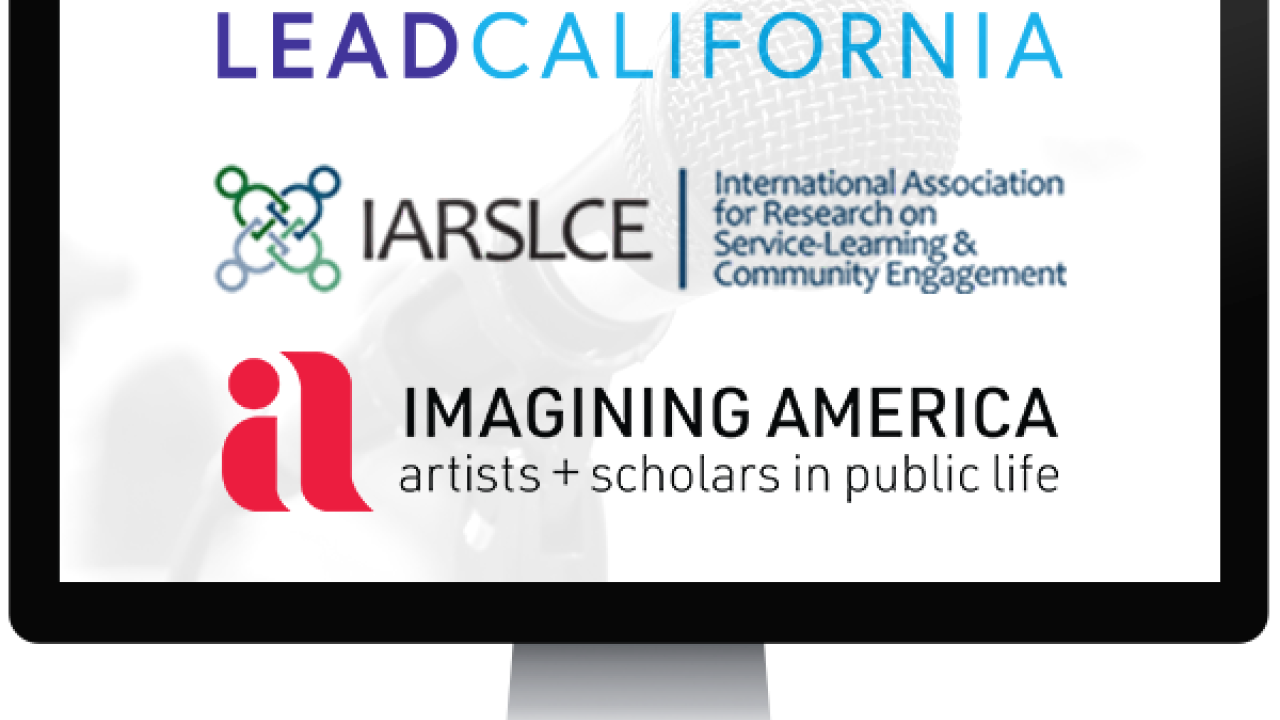 Dissertation Dish is an ongoing webinar series and a collaboration between the International Association for Research on Service Learning and Community Engagement (IARSLCE), Imagining America, and LEAD California (formerly California Campus Compact). Each Dissertation Dish will highlight quality emerging research in the field of service learning and community engagement by providing a platform for recent doctoral degree recipients to share their work more broadly.

Dissertation Dish w/ Dr. Jamie Ducar: "Organization Development for an Engaged Campus: Assessing Narratives and Architecture to Direct Future Change"
At the intersection of the fields of engagement and organization development lie the strategies, structures, and processes of community-engaged praxis. This qualitative inquiry focused on the experiences of community engagement professionals at an urban, state-related research university. This study provided an understanding of the activities that contribute to the institutionalization of engagement through the lens of the architectural approach. The architectural approach addresses the key aspects of organization development, including the institutional conditions, design, and infrastructure that interconnect and integrate with narratives across different levels of the university as a system.
Event Category
Tags