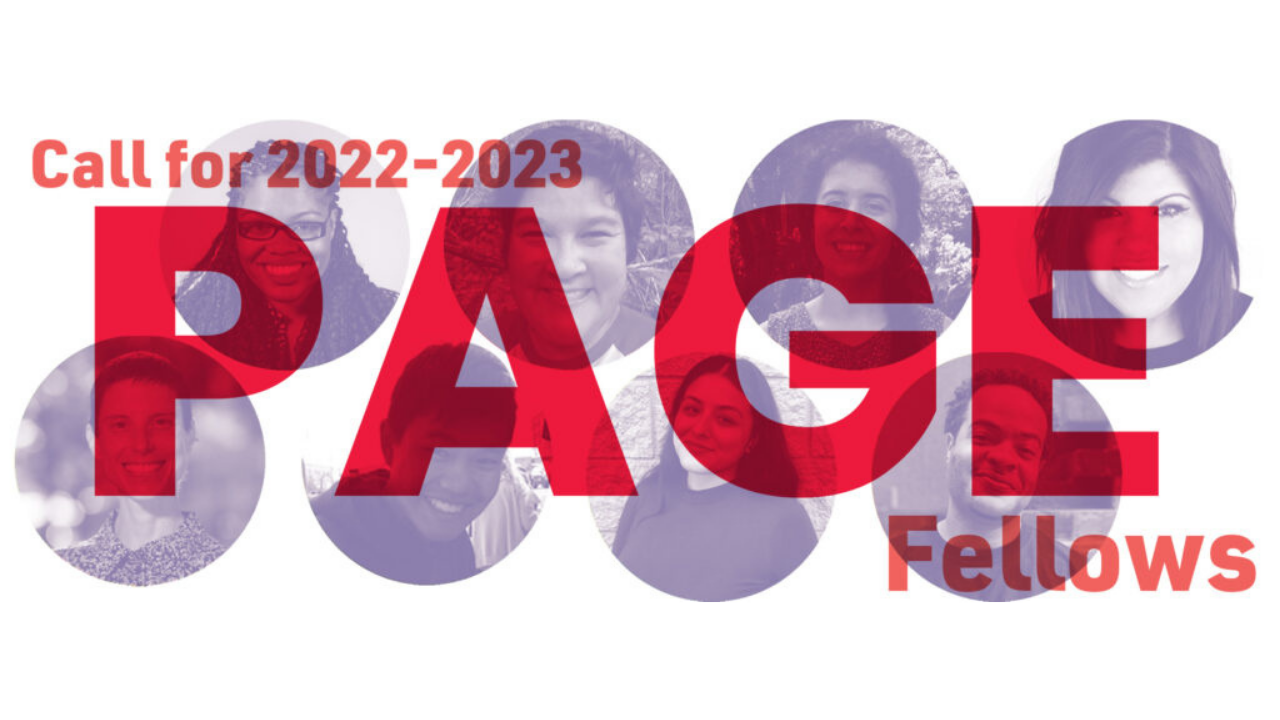 Call for Fellows
Imagining America (IA) is excited to invite graduate students to participate in a yearlong working group in support of collaborative art-making, teaching, writing, storytelling, and co-creating knowledge with and within community.
As PAGE fellows build capacity with other publicly-engaged scholars across campuses, they will join the Imagining America network of activist-scholars, administrators, artists and media makers who are shifting culture toward justice within higher education and society. Examples of ongoing, local projects by PAGE fellows include a Bay Area movement history website, a national report on LGBTQ youth, a resource hub for Indigenous playwrights, a photography series on the colonial foundations of neoliberal universities, and much more.
PAGE Fellows will receive:
During the fellowship period, the PAGE Fellow will receive:
$500 honorarium
Lodging and waived registration fee to attend the 2022 PAGE Summit on October 13 and the Imagining America National Gathering from October 14 – 16 in New Orleans, LA (Applicants must be able to attend the PAGE Summit and IA National Gathering to be considered).
Opportunity to apply for professional development funds.
Access to year-long mentorship and community-building events, both within PAGE and the Imagining America networks. These can include but are not limited to research projects, publication opportunities, and skill-building workshops.
Applications deadline: Friday, July 1, 2022.  For additional information, please visit the website.  
Event Category
Tags