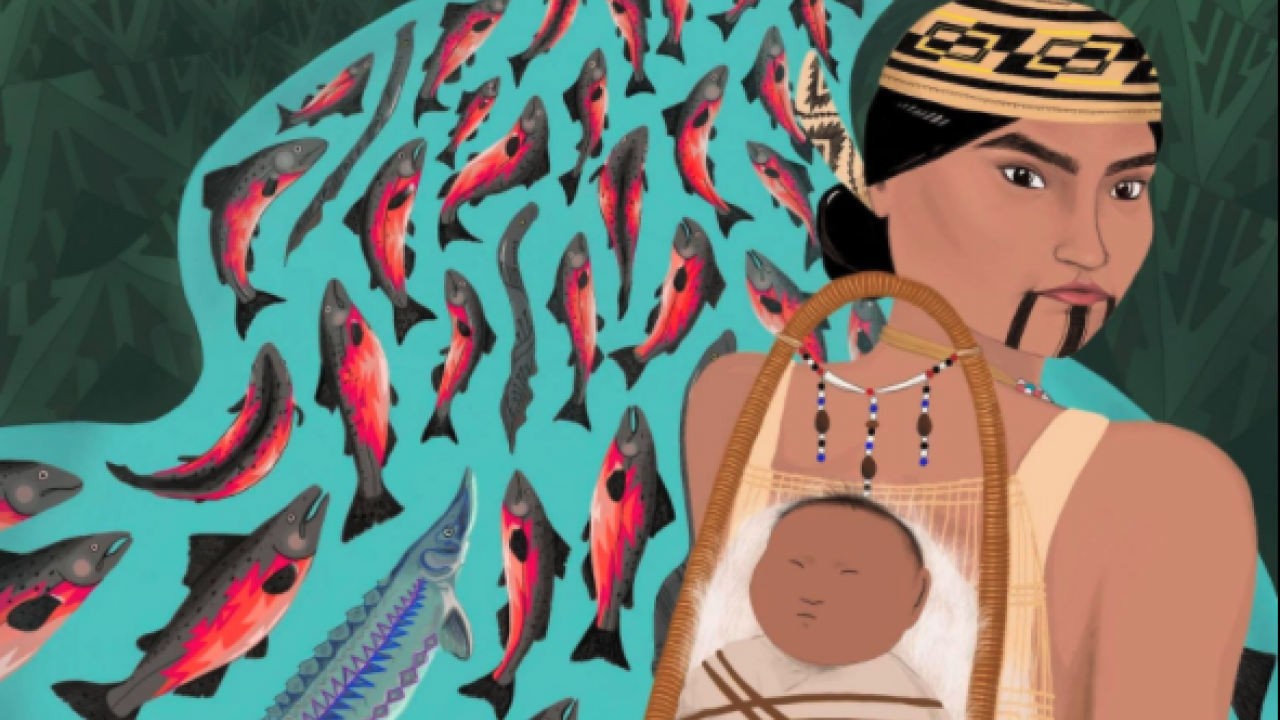 Engaging Hemispheric Indigenous Resistance Movements
The 9th Annual Graduate Student Symposium will be held virtually and hopes to facilitate a forum that recognizes and connects the continued relevance of Indigenous resurgence especially under current sociopolitical contexts. Organized by and for graduate students, this conference provides opportunities for up and coming Indigenous studies scholars to share their work, make professional connections, develop presentation skills and promote the vitality and importance of Indigenous knowledges, methodologies and cultures.
We welcome submissions from graduate students of all disciplines from universities nationally and worldwide. Deadline to submit an abstract is March 31.
---
The Native American Studies Graduate Student Symposium at UC Davis, located on the lands of the Patwin-Wintun people, is the only Native American Studies conference completely organized and operated by graduate students. Starting in 2011, the symposiums have included papers and presentations from NAS-related graduate students and upcoming student-scholars across and beyond the Americas, spanning themes from history and praxis to Indigenous futurity.
This year's Symposium takes place after the Native American Studies department celebrated its 50th anniversary and the 20th year of our graduate program in 2020. For our 9th Annual Graduate Symposium, we are centering discussions around Indigenous resurgence movements that have impacted the academy, such as the creation of NAS at UC Davis and parallel movements across the hemisphere that center Indigenous rights and liberation. A hemispheric approach to NAS is a foundational philosophy of the program at UC Davis that recognizes Native Knowledges from Alaska and the Arctic, across expanses of the Pacific, to Tierra del Fuego in the southern reaches of the continents. This symposium hopes to engage conversations around the significance of bringing these varied and expansive knowledges into
conversation through transdisciplinary and holistic research-creation conducted with, by, and for (Atalay 2012) Indigenous communities.
From the environmental and socioeconomic conditions initiating migrations of Zapotec, Mixtec, and Mayan persons from Oaxaca and Chiapas to California to the political connection and resurgences around Standing Rock and Mauna Kea, the last few decades have increasingly brought Indigenous peoples, communities, and knowledges across the Americas into more frequent and urgent discussions of their experiences, emphasizing similarities and differences, connections and breaks. Native American Studies has also begun to consider 'Indigenous Studies' globally, particularly among peoples colonized by English-speaking settler nations of the United States, Canada, Australia and New Zealand. Expanding these experiences to include a hemispheric engagement that allows for the global nature of shared "Pacific" Ocean urges NAS to also consider the varied colonial experiences from Spanish, Portuguese, and Russian settlers and the different ways colonization has manifested and encroached Indigenous Peoples and places. After fifty years of this unique perspective to Native American Studies, we at UC Davis hope to ask critical questions about the role of activism and Indigenous resurgence to initiate conversations between these Indigenous movements across the hemisphere(s) in and beyond academia.
Event Category
Tags