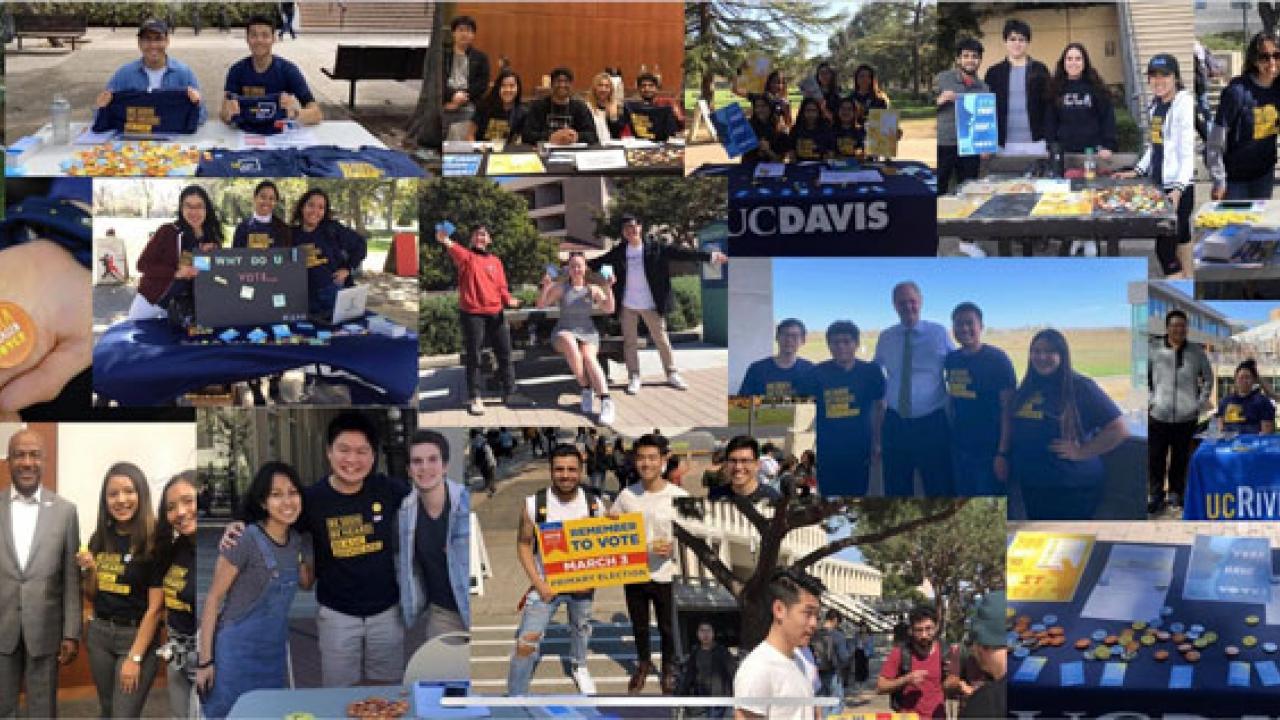 Wanted: UC students who are ready to speak out
Students are a powerful force that can't be ignored. In a year with so much loss and hardship, students are showing the world just how much they can affect change. Students from across the University of California are using their voices to lead and join movements, steering the state and country forward on issues of racial justice, climate change, gun control, education and more.
The student perspective is going to be more needed than ever this year, as government leaders in Sacramento and Washington, D.C., face tough budget decisions from the economic fall-out of the COVID-19 pandemic.
Students have the power to influence those decisions and advance policies that support students — but only if more students stand up, speak out and share their stories.
That's where you come in. The UC Advocacy Network (UCAN), a vibrant community that works alongside the university to build public and legislative support for UC and its students, is seeking new student ambassadors for the 2020-21 school year.
This program is a great opportunity for students who want to flex their political power and influence state and federal higher education policies, share the student perspective with lawmakers, and develop resume-building experience in public affairs and advocacy.
The program is open to all UC undergraduate, graduate and professional students. Students must be able to devote 10 hours per month and be willing to engage in outreach efforts.
Apply to be a Student Ambassador
Event Category
Tags