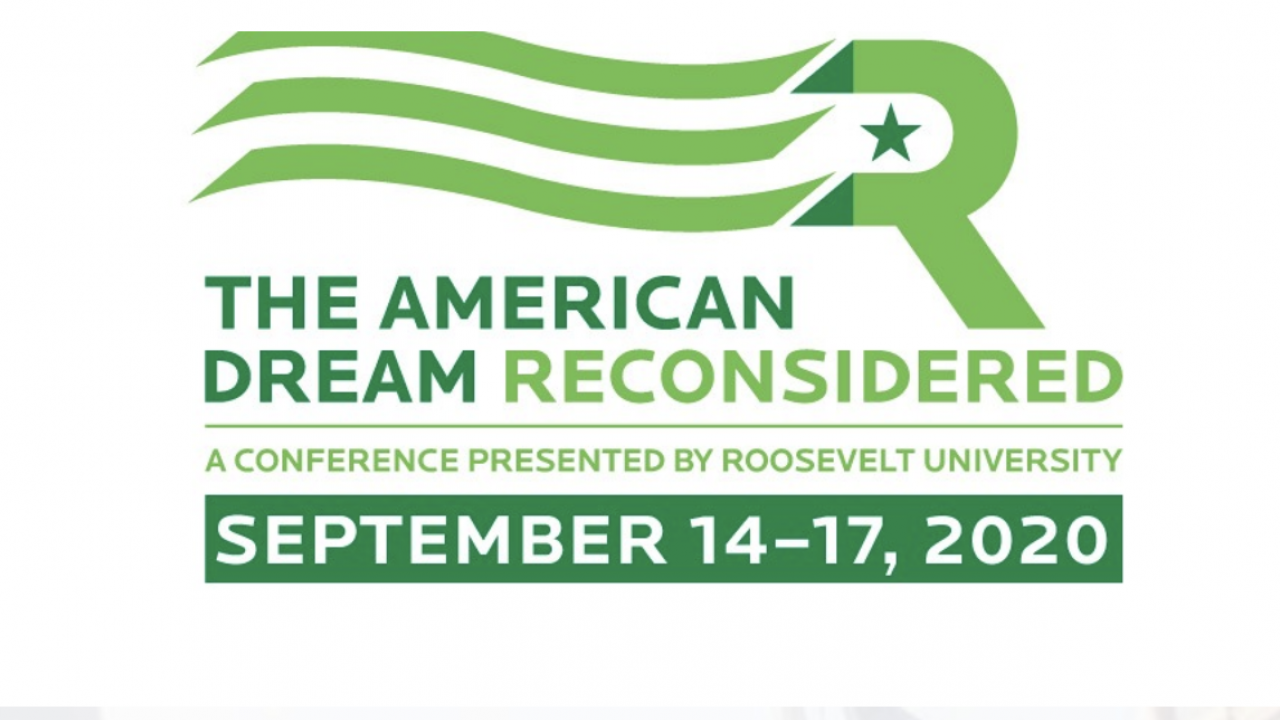 What was the American dream for Eleanor Roosevelt? On the 75th anniversary of the founding of Roosevelt University—and the centennial of the 19th Amendment—this is an opportune moment for us to consider this question at the virtual 2020 American Dream Reconsidered Conference.
Connect with experts, activists, and faculty to explore the American dream of Eleanor Roosevelt, who emphasized civic life over personal wealth. And reflect in community, ways in which we can revitalize our democracy.
The conference is free and open to the public.
Register for the free virtual conference 
Sponsored by:
Event Category
Tags