Celebrating Black Breastfeeding Week
Golden Journey Empowerment and UC Davis Collaborative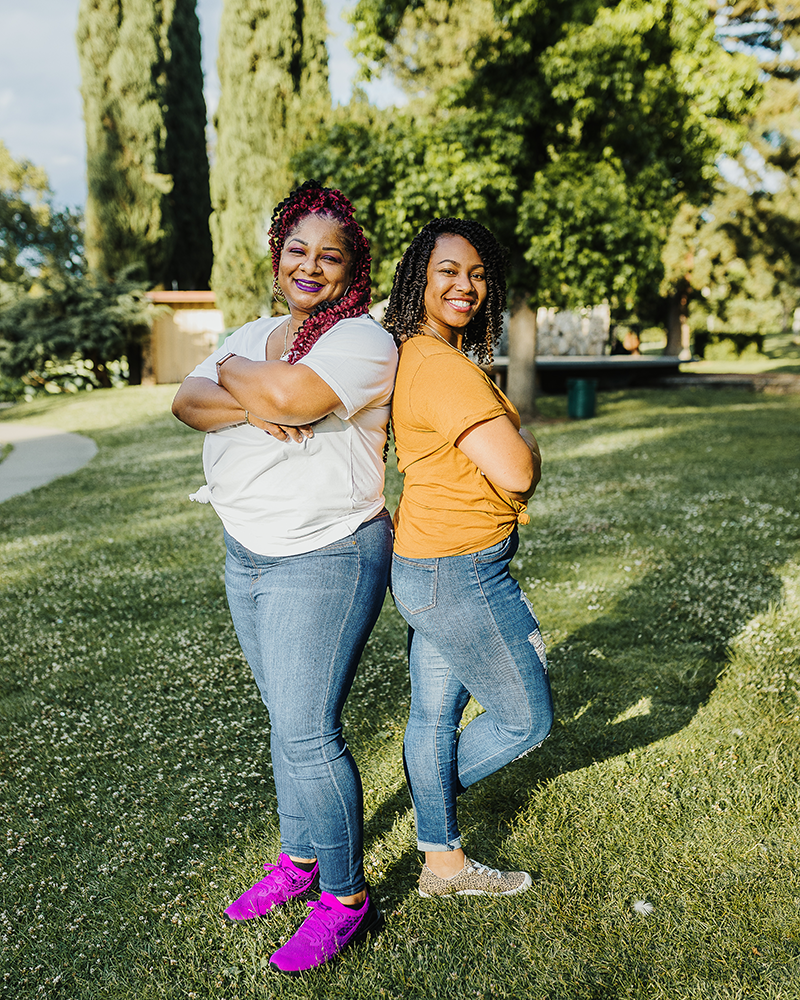 Black Breastfeeding Week 2020 is underway and the theme this year is: Revive. Restore. Reclaim. What better time than now to celebrate and shed light on Golden Journey Empowerment's collaboration with UC Davis? Golden Journey Empowerment is a purposeful and energetic mother-to-mother sisterhood passionately sculpted to uplift, strengthen, and enlighten all Black mothers during pregnancy and throughout their breastfeeding journey. Unfortunately, only 25% of US infants exclusively breastfeed for six months, and dramatic disparities in breastfeeding adversely affect Black families. 
UC Davis clinical and health services researchers, in partnership with Golden Journey Empowerment, seek to examine the lived experience of pregnancy and breastfeeding among postpartum Black women in Sacramento. Guidance from local women will help UC Davis researchers identify ways to improve clinical care provided to Black mothers and to develop culturally-appropriate interventions to improve breastfeeding rates and reduce perinatal disparities throughout Sacramento and the state of California. Our collaborative seeks to help revive, restore, and reclaim breastfeeding traditions lost amidst community memories of the oppression of wet-nurses, and the generational scars of slavery.
In founding Golden Journey Empowerment, Jasmine Carranza and Co-founder Adia Gipson committed to normalizing breastfeeding in the Black community by providing lactation guidance, resources, and a safe space for mothers to share their experiences with purpose. Mothers joining this sisterhood can expect to experience intimate discussions via a private Facebook group, lactation advice, free access to lactation consultants, weekly inspirations, and opportunities for mothers of color to share their breastfeeding experiences through stories and pictures. 
Watch:

 
Golden Journey Empowerment and UC Davis Collaborative 
Jasmine Carranza, CLEC

Adia Gipson, MA, IBCLC

Iesha Miller, MHA

Adrienne Hoyt-Austin, DO

Melissa Chen, MD, MPH

Candice (Allister) Price, PhD

Maneesha Muriki, MPH

Emily Moody (Medical Student)

Maria Barajas-McGahan (Medical Student)

E. Bimla Schwarz MD, MS

Laura Kair, MD, MAS
Primary Category
Tags