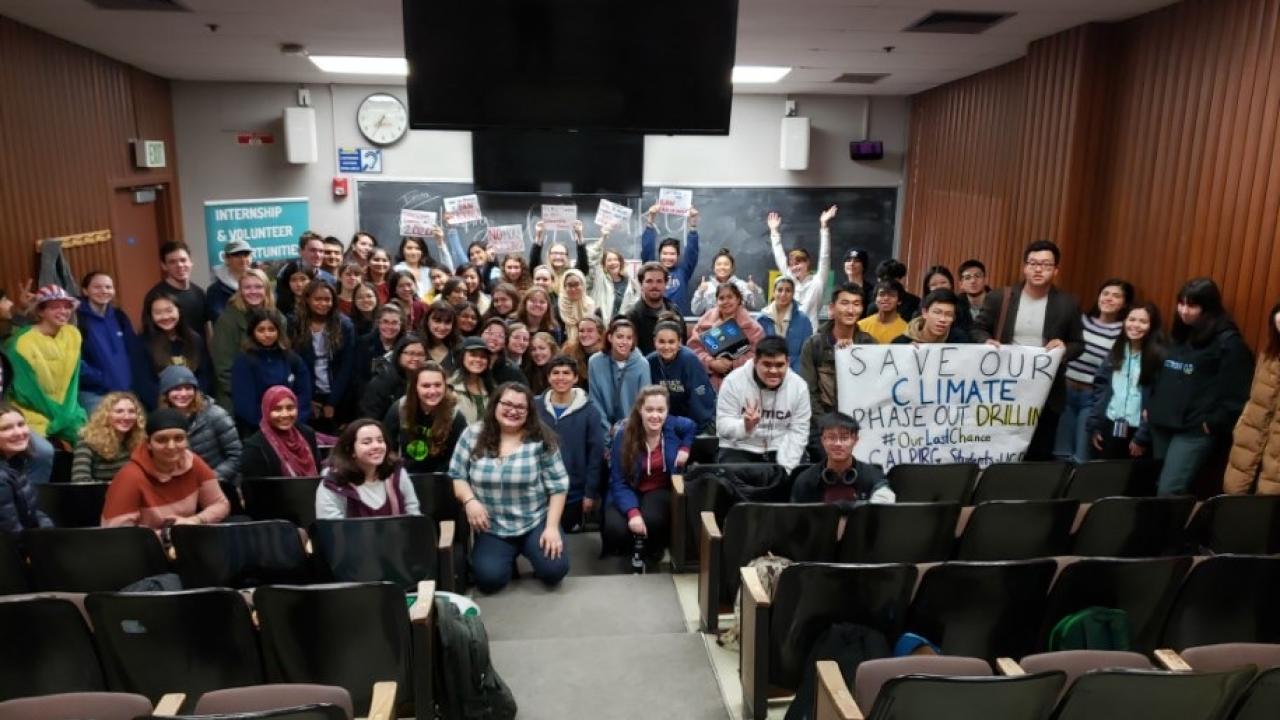 "Young people make up the largest and most diverse group of potential voters in the country. Although casting their ballots is the first step to shaping the future they will inherit, young students face more obstacles to voting this year. That's why student leaders from the California Student Public Research Interest Group (CALPIRG Students) worked with the Associated Students of UC Davis and UC Riverside  to put together a virtual educational panel for more than 50 attendees from the two schools.
Panelists discussed why it is important for youths to vote in the upcoming election, and what voting can mean for their futures. 'Young people create a habit of voting that will carry on throughout their lives,' said Suzanne Quiroz, CALPIRG Students' Chair at UC Davis. 'Voting is often the first step to promote a lifetime of being active community members.'
From the 2014 to 2018 midterm election, youth voter turnout doubled. Student leaders at UCD and UCR plan to further this trend in 2020, in part by reaching students who don't often vote. Maria Martinez, the External Affairs Vice President for ASUCD, emphasized that "you don't have to be a political science major or a political junkie to vote. Be confident in what you're saying, and take action… because these policies affect everyone."
Vincent Rasso, the External Affairs Vice President for ASUCR, also wants students to know that their vote impacts more than just the Presidential race: 'when we think about California, people are like 'oh it's a blue state so there's no point in voting,' but ultimately it's important to recognize how your city council member or county board of supervisors are voting for things that affect your region.'"
Category
Tags