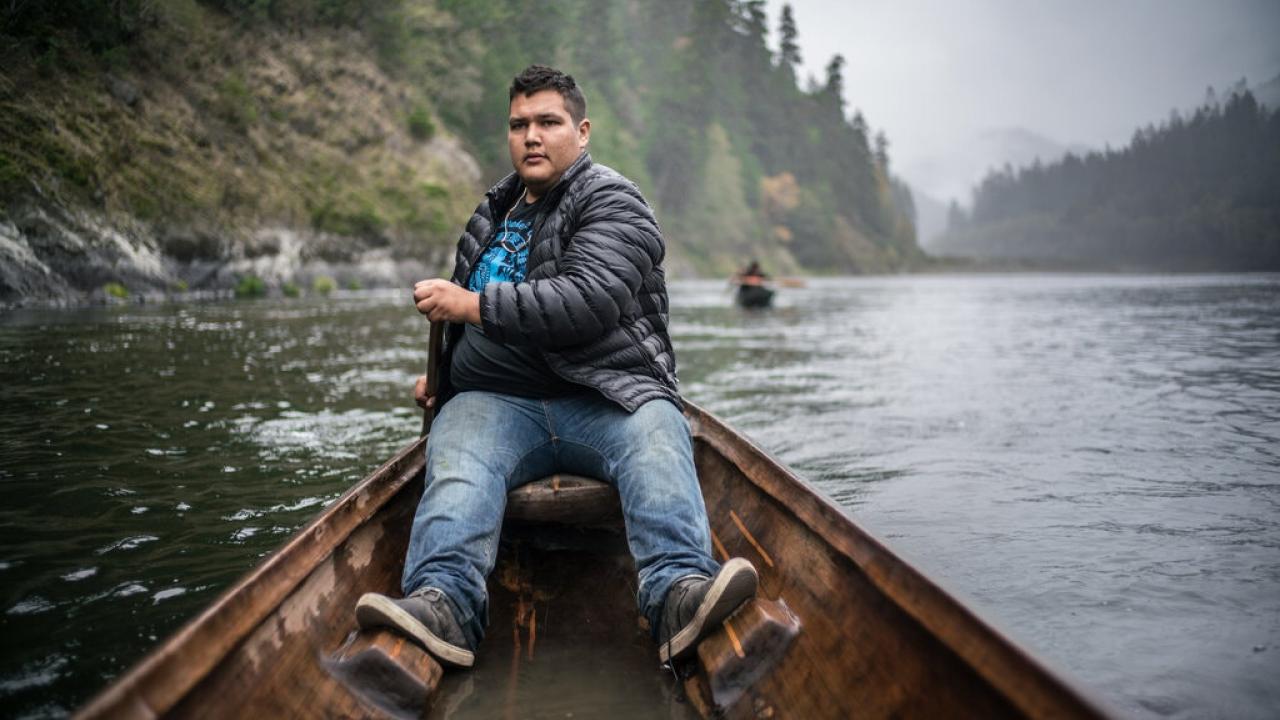 This movie is being promoted as part of the Public Impact Research Initiative.
Associate Professor Katherine Kim from the Betty Irene Moore School of Nursing and the School of Medicine has been working with the Nature Rights Council to enhance the Yurok Tribe's capacity for health disparities research and program evaluation, as well as strengthen the quality of university's community-engaged research. 
Learn more about their PIRI Grant Project
---
Nature Rights Council, a local non-profit organization in the Klamath Basin, launched a pilot program called the Yurok Food Sovereignty Project for and with 30 households of native women who are pregnant or new mothers and their families. The initiative applies modern harvest and food processing practices and restores practices of intergenerational reciprocity through the Victorious Gardens home gardening assistance service and a subscription-based food delivery of sustainable protein sources.
Sammy Gensaw, founder of the Nature Rights Council and director of the Ancestral Guard which runs the Victorious Gardening Initiative, was featured in Gather - a documentary the growing movement amongst Native Americans to reclaim their spiritual, political and cultural identities through food sovereignty, while battling the trauma of centuries of genocide.
Check out the trailer for this New York Times Critic's Pick below; the UC Davis Cross-Cultural Center will host a virtual screening on January 22, 2021 from 4-6 p.m.
Category
Tags