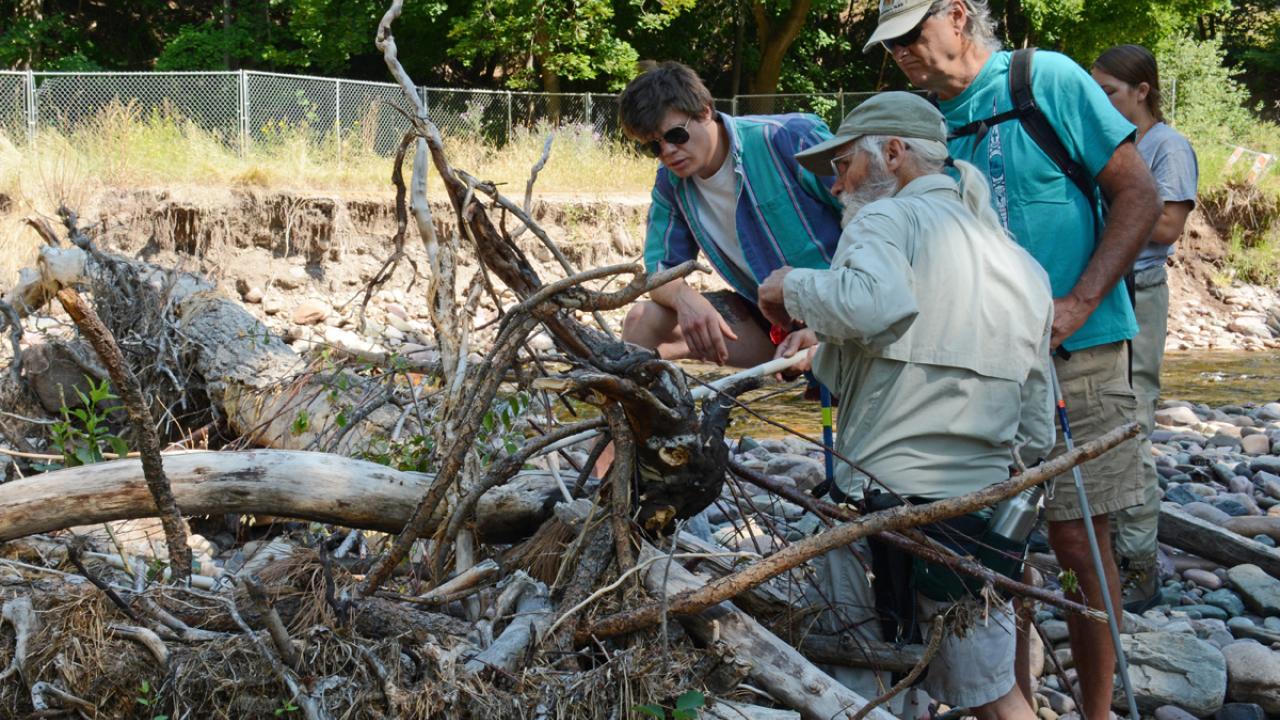 By Laura Lundquist for the Missoula Current on October 14
"For the past month, volunteers with the Missoula-based Watershed Education Network and Trout Unlimited have been splashing through Rattlesnake Creek to quantify its condition before the dam is removed. They're establishing a baseline against which the next decade of change will be measured.
Along with the simpler task of collecting water samples, volunteers have been counting pebbles, capturing insects and measuring the size and amount of large wood pieces in the stream, since logs and woodpiles create good habitat for trout. Much like when the Milltown Dam was removed, taking out Rattlesnake dam may allow more woody debris to collect downstream.
Wise has done her best to put people in waders, and it's not gone unnoticed. 
The Watershed Education Network's activities have caught attention of the University of California-Davis, which has decided to use Rattlesnake Creek as a model for future citizen-science projects throughout the West.
Scientists or technicians usually collect this kind of information. But Fassnacht knew she could probably expand her organization's citizen-science training to qualify volunteers to do it. But it would take a little more than the basic training that WEN has been giving to local middle-school students for the past 23 years."
Category
Tags