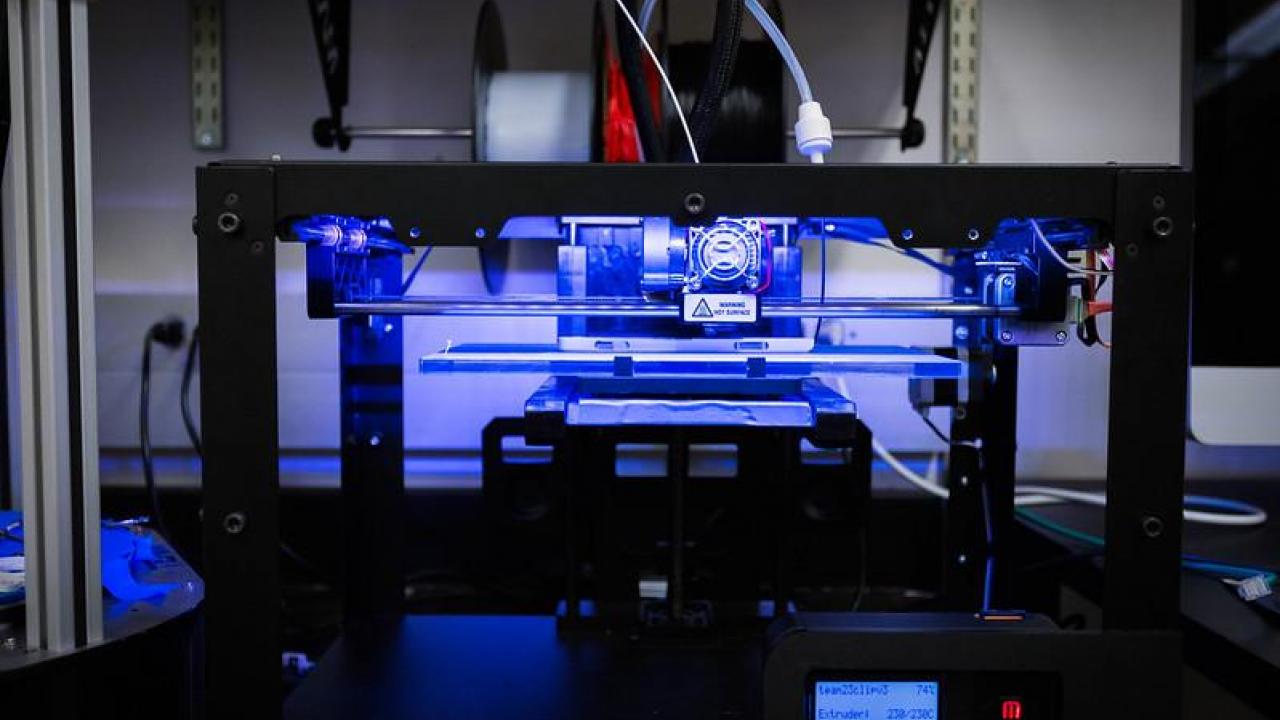 By Aditi Risbud Bartl on March 30, 2020
"Anticipating a scarcity of medical devices and a lack of treatment options for COVID-19, engineering researchers at the University of California, Davis, are investigating innovative technology to manufacture masks, ventilators and other critical equipment.
In collaboration with the UC Davis School of Medicine, development engineer Steven Lucero, who leads the Department of Biomedical Engineering's Translating Engineering Advances to Medicine (TEAM) lab, has been working to create 3-D printed alternatives to N95 masks, as they are in short supply.
'We are looking to adapt existing, commercially available devices to serve in their place, and/or develop a 3-D printed mask that can properly conform to a user's face using compliant, flexible surfaces,' said Lucero.
Lucero is also working with James Kovach, chief innovation officer at Aggie Square and director of translational entrepreneurship and industry research relationships at UC Davis Health. Lucero and Kovach are working with ICU personnel at UC Davis Health to understand which components in a ventilator are likely to fail first. Although it's unlikely an entire ventilator could be 3-D printed, replacement parts could help extend the life of a ventilator.
In a similar effort to help address the nationwide shortage of ventilators, the college's Engineering Student Design Center will use their 3-D printers as part of a grassroots academic consortia to 3-D print ventilator parts."
Category
Tags