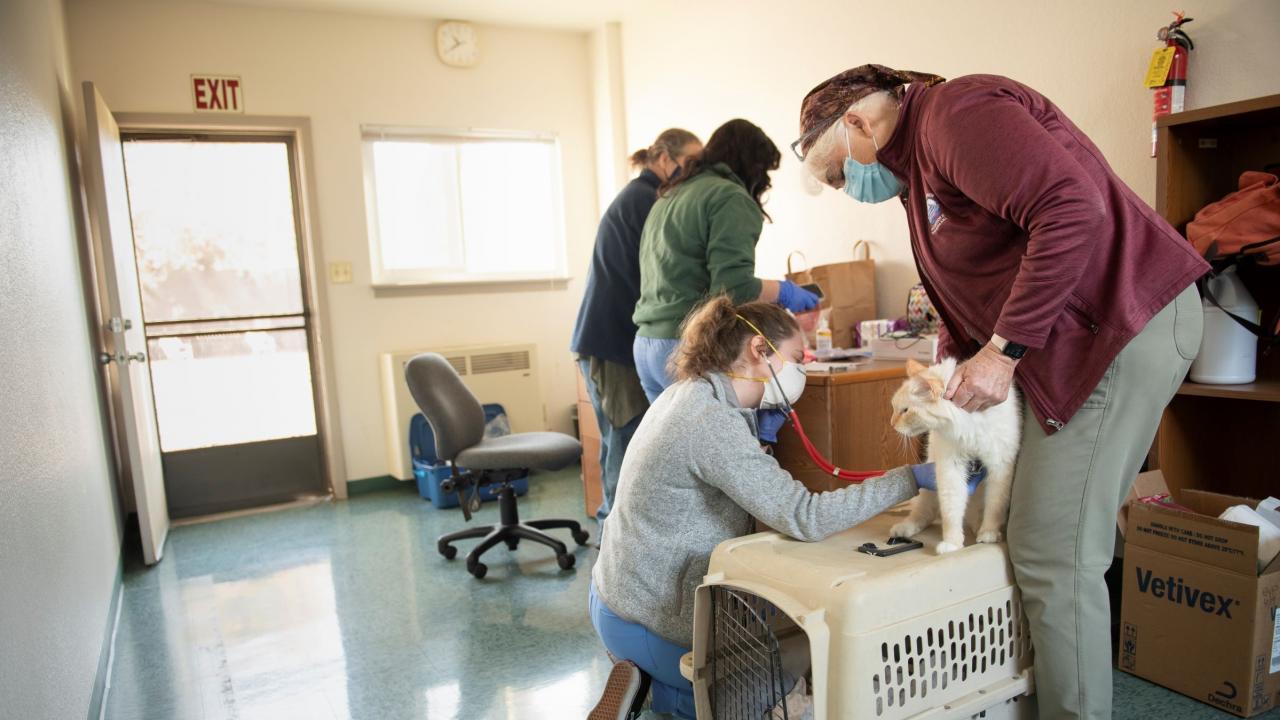 By Rob Warren on December 16, 2020
Crissy Phillips has been a pet owner for many years and grew up with horses and other animals. Nothing has stopped her from providing the best possible care for her animals – not homelessness, not her battle with clinical depression, and not her daily struggles to provide for them. Her dedication shines through—easily apparent as she unveils a thick file of her two cats' medical records—and just became a bit easier with the opening of a new clinic for pets of the homeless in Davis.
Davis Pet Advocacy and Wellness (PAW): A Clinic for the Pets of the Homeless is a local satellite clinic of the existing Mercer Veterinary Clinic for the Pets of the Homeless established in Sacramento by students and faculty members of the UC Davis School of Veterinary Medicine (SVM). Opened in November, Davis PAW looks to establish monthly clinics, and not only provides a valuable service to the community's homeless population, but also provides hands-on experience for UC Davis veterinary students, as well as a basis for research on pets of the homeless.
The new clinic has been more than a year in the making and arose out of SVM faculty member Dr. Janet Foley's desire to provide for an important demographic that was not being served by the Mercer Clinic.
Category
Tags