Addressing the Digital Divide and Ageism Through Community Engaged Learning
How a community engaged learning faculty fellowship helped to build bridges between students and older adults
Many people fear getting older. Some fears may be well-founded, but many are not. It's a sad but commonly held belief that just about everything gets worse with age. Ageism and negative stereotypes are rooted in a term that those of us in gerontology call age-segregated society.
Growing trends toward an age-segregated society have contributed to increased social isolation among older adults in the U.S., especially those who are low-income and mobility restricted due to chronic conditions and physical limitations. While other segments of the population have used technology during the pandemic to stay connected to the outside world, older adults – and low-income older adults in particular – have been excluded. The consequences of digital exclusion are many and include reduced access to healthcare and increased social isolation and loneliness relative to older adults who were online.
Pursuing a pilot Community Engaged Learning course
I recently completed a Community Engaged Learning Faculty Fellowship through Public Scholarship and Engagement, which allowed me to pursue a pilot Community Engaged Learning (CEL) course to explore the feasibility of addressing loneliness and digital inclusion among low-income older adults using an intergenerational approach. Drawing on the CEL Fellows program, I modified an existing Human Development course on aging and technology use and established a relationship with a community non-profit, Yolo Healthy Aging Alliance, to recruit older adults for the course. In this blog, I briefly describe the course and discuss perspectives of the students and the older adult partners who participated in the pilot course.
The course–Technology Use, Health, and Aging–paired 30 undergraduate students with 10 older adults from the community in groups of three students per one older adult. Students met by phone to get to know their partner and to develop an understanding of their partner's thoughts regarding technology to support their health and well-being (e.g., types of activities tried – or regularly used; barriers and facilitators associated with using technology). Students also asked about their partner's preferences for learning goals in the future and technology training format (e.g., one-on-one, small group, use of peer mentors). Students kept journals to track what they had learned and to plan what they wanted to learn at their next meeting. At the end of the quarter, both students and older adults answered questions on how close they felt to their partner(s) (note, older adults had three partners and students had one partner) and reflections on the experience overall. 
Community Engagement brings students and older adults closer
As expected, students and older adults felt close to each other by the end of the quarter as reflected by median scores of four for students and five for older adults on a scale of one (not very close) to five (very close).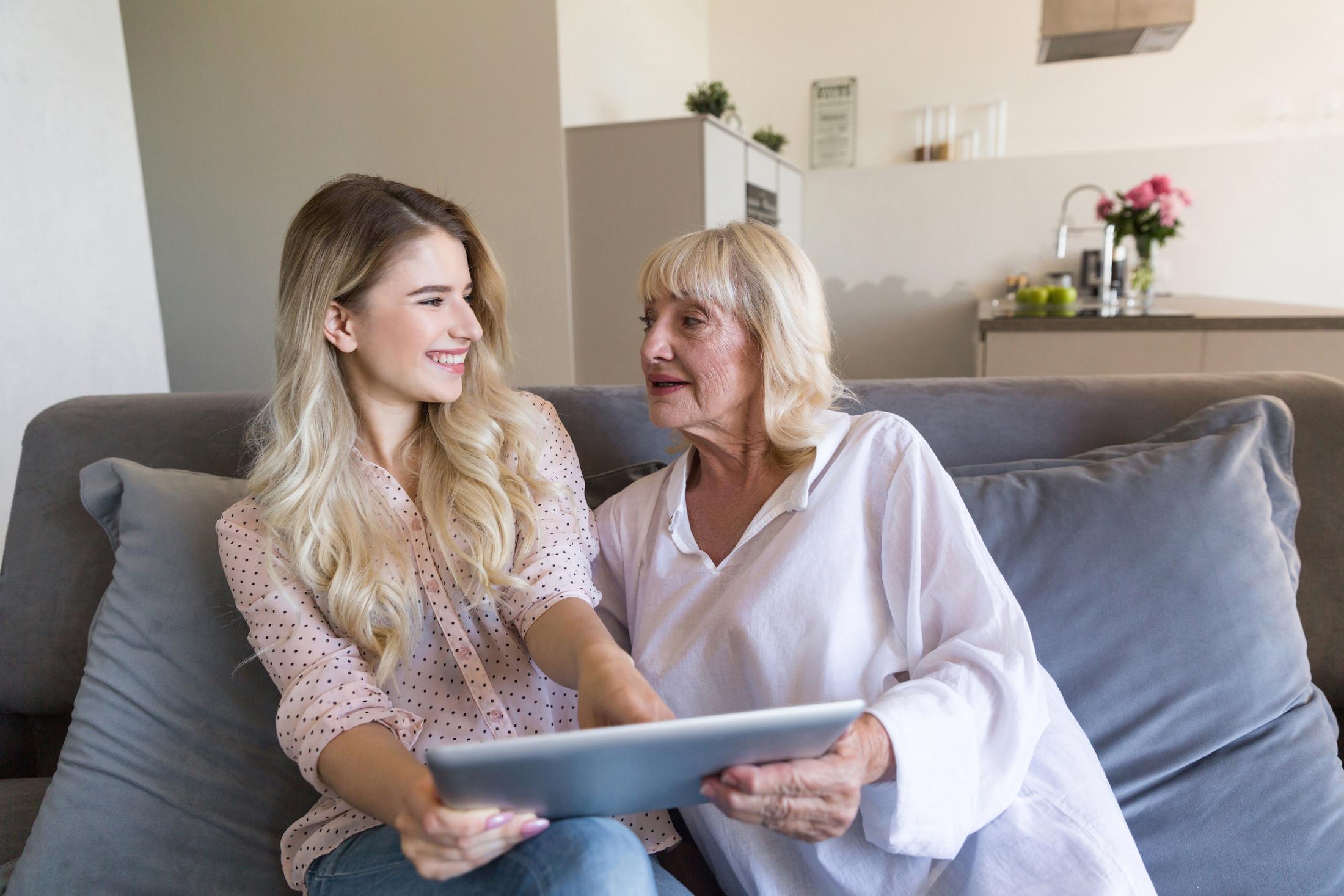 Students overall felt a little less close than did the older adults. However, this may be because students who spoke more often to the older adult felt closer even though all students were on the call (based on the comments students provided with their ratings).
Students rated the extent to which they valued 12 possible community-engagement benefits. The highest ranked benefit among the students was an expressed desire to contribute to the good of our society. The next top-performing benefits the students expressed demonstrates the value this community engagement had on their personal growth as scholars. The students said this project:
Helped them build compassion for themselves and others,

Empowered them to be an agent of change,

Helped them see their community in new ways, and

Better informed the way they engage with the world.
Older adults rated the extent to which they enjoyed their experience and felt it was a rewarding experience on a scale of one (low) to seven (high). Older adults rated both items as a seven (median).
Next Steps
The new course will be taught as a two-credit freshman seminar in which undergraduates are paired with low-income community-dwelling older adults across a 10-week quarter. Older adults living in low-income senior housing facilities in Yolo County will be invited to participate in the course.
As noted above, the longer-term goal of this approach is to help close the "double-digital divide" - divides based on both age and income - and help to decrease health disparities based on digital exclusion. Students may benefit from learning that extends beyond aging, including community engagement and concepts in human-centered design, human factors, and health technology. Last, the course may also encourage students to explore careers in gerontology and geriatrics, areas that are in serious need of workers.
Thus, a CEL approach such as this one has potential for a variety of benefits at many levels, from individual to societal.
Primary Category
Tags