Opening Doors: The Unexpected Places Public Scholarship Can Lead
How my engaged scholarship is transcending disciplines 
By Eli Alston-Stepnitz, Graduate Student in the Department of Sociology
I'm what academics would refer to as a "non-traditional student," a title I can't totally use without cringing a bit. I dropped out of high school when I was 16 for several reasons — many connected to my own struggles with gender and sexuality — and was pretty convinced I didn't belong in education and that college was certainly off the table.
I ended up at Long Beach City College, not in pursuit of a degree but for a certificate in interior design and architecture. In my quest to meet the minimum units required, I enrolled in a sociology course taught by Dr. Janét Hund.  
Sociology really changed everything for me. It gave me a new lens through which to view my own experiences and the experiences of folks around me, and I began to understand the ways marginalized folks are impacted by cisnormative, heteronormative, racist, classist, sexist, and ableist systems and institutions. It taught me how to use my lived experiences (constantly pushing against the rigidity of social institutions) as a tool in deconstructing, reconfiguring, and reimagining those systems.
This passion became my driving force, and I eventually transferred to San Francisco State University (SFSU). My time there — what I considered "normal" for higher education at the time but in retrospect was quite unique — deeply influenced my perspective on the importance of and opportunity for public scholarship.
The faculty was incredibly diverse, both in identity and area of research, composed of people who managed to put so much time and care into their teaching while still conducting really amazing, applied and engaged research. I saw that being an academic doesn't have to mean being detached from the communities you study. People like Dr. Jessica Fields, Dr. Laura Mamo, and Dr. Andreana Clay (UC Davis alumna), showed me that you could be both an activist and academic, that those identities don't have to be mutually exclusive but can work together in really meaningful and effective ways.
Now sociology is my field of study. It's a pretty broad field, so I'd say within sociology my subfields are: sex and gender, science and technology, and culture — and of course how all of those things intersect with race and class.
Bringing sociology to STEM — and beyond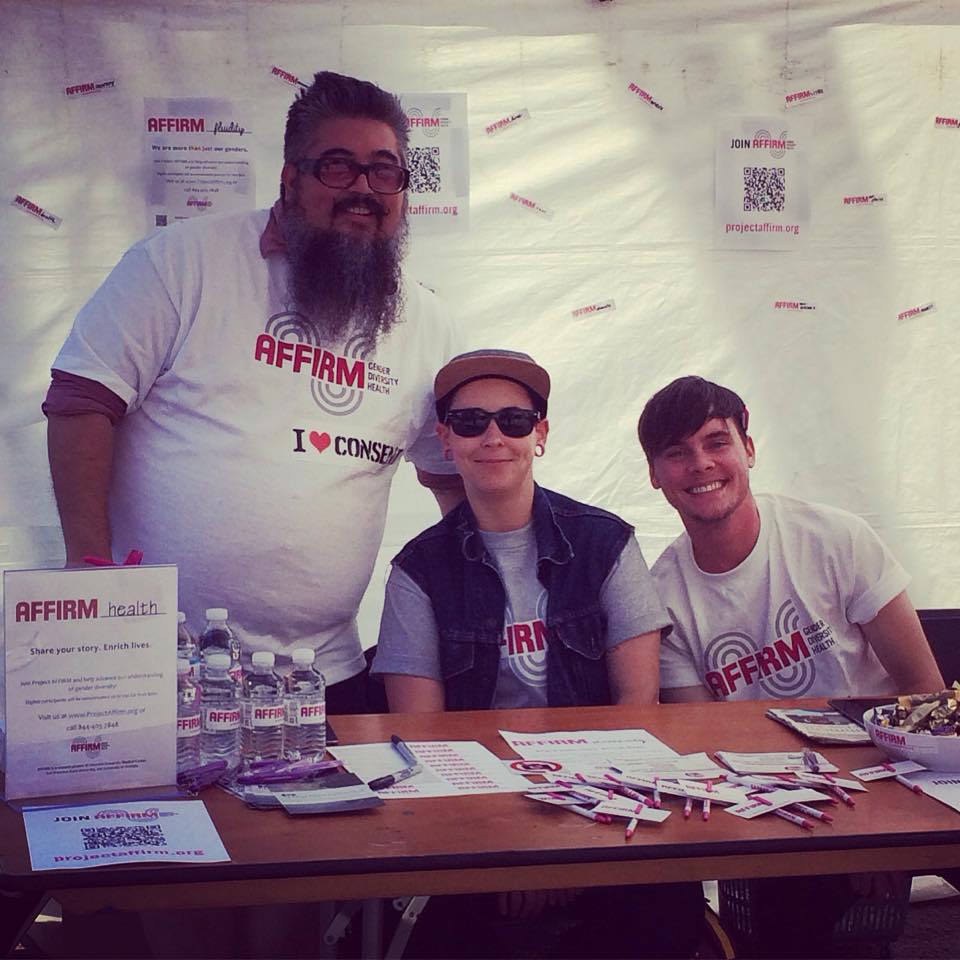 After graduating from SFSU, I was hired as a research associate for the Health Equity Institute (HEI), an interdisciplinary research institute addressing the social, political and environmental forces that lead to health inequities. I was fortunate to work under Dr. Allen LeBlanc on two National Institute of Health studies; one examining minority stress and mental health among same-sex couples (Project SHARe) and the other focused on transgender identity development, stress, resilience and health (Project AFFIRM). I conducted over 100 hours of in-person interviews with LGBQ couples, and trans and genderqueer identified individuals, an experience I still hold as one of the most profound of my life. I got to witness firsthand the power of allowing LGBTQ folks to tell their own stories and see the impact their stories had on legislative decision-making and the allocation of funds and support services.
I must admit, leaving the Bay Area for a Ph.D. program at UC Davis, I was concerned it might be harder to stay engaged in public scholarship. I felt like I was leaving one of the most progressive, diverse places in the country and moving to...well... the country. I also knew graduate student research positions were competitive and scarce, and my coursework was going to be demanding. But like any major life transition, it presented the opportunity to grow in new and different ways I'd never before imagined.
Thanks to a wonderful advisor, Dr. Laura Grindstaff, I connected with the UC Davis ADVANCE Social Sciences Research Initiative which had a project examining the experiences of Latina scholars in STEM. Working on that project showed me how to push against and think beyond traditional academic siloing of social science and hard science. Not only were we working to break down institutional barriers to make both academe and UC Davis more diverse, we were dispelling ideas about who does science, demonstrating the potential of and need for interdisciplinary collaborations.
With this new outlook, I was more open to opportunities outside of my department and the social sciences, including one with the Feminist Research Institute. The initiative — Asking Different Questions: Interdisciplinary Approaches to Science — co-led by Dr. Sarah Rebolloso McCullough explores how changing research questions and research agendas in STEM can change the knowledge that's produced. I was involved in an interdisciplinary working group that allowed me to meet both graduate students and faculty from over 30 different departments and centers across UC Davis, and hear about applied research being done on hundreds of topics.
This experience completely ripped apart any preconceived notions or pressures I had about "staying in my lane" —  that only certain departments or disciplines did certain kinds of research. Dr. McCullough taught me not to shy away from the big, challenging, and sometimes painful questions and topics and that injecting a sense of hopefulness and possibility is an important part of sustaining yourself when undertaking this kind of work. I began to see what I bring to the table as a social scientist in the STEM field and understand that my involvement can help reframe a research project into public scholarship.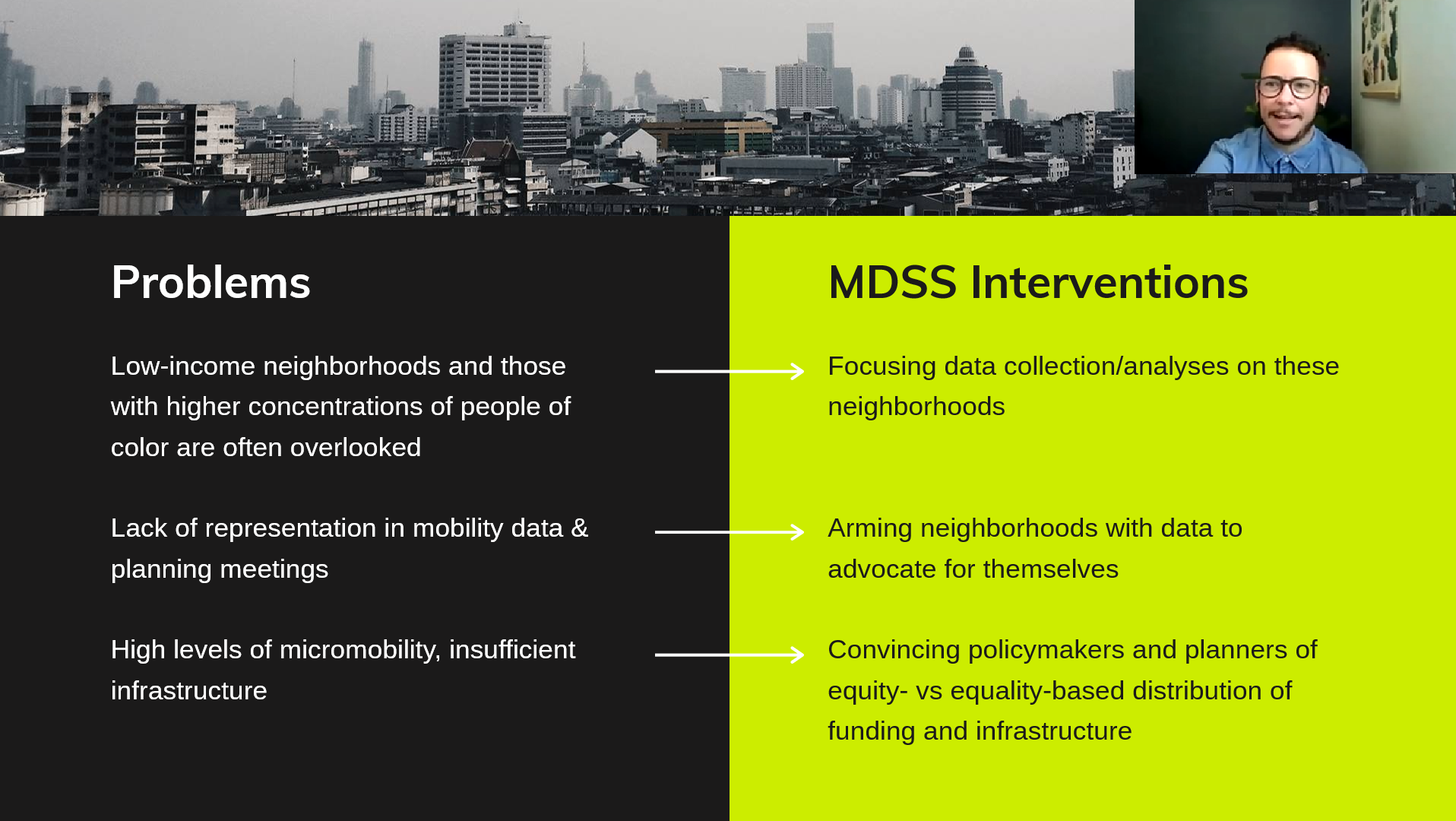 I am currently working with a few different research institutes on campus including Consumer Energy Interfaces Labs (cEnergi), the Energy and Efficiency Institute, and the Institute of Transportation Studies. I get to use the skills I've developed in sociology in areas I'd never previously considered — electrification, micromobility, fleets — and contribute to mobility and environmental justice projects related to affordable multi-family housing and access to new technologies.
At the same time, I continue to be involved in really meaningful social science programs, like the sociology mentorship program as well as the Mentor-Mentee Program in Humanities, Arts, Cultural Studies and Social Sciences, and have shared my own bumpy and winding path as a way to normalize "non-traditional" routes and aspirations.
Most recently, I was a part of the 2020 cohort of Mellon Public Scholars, paired with a local community organization to create a digital storytelling project which would reflect the lived experiences of trans folks.  Plans for the project were underway, but it soon became clear the project as planned would not be possible. The sudden onset and uncertain course of COVID 19, the uprising against anti-black racism, and the simultaneous decision to restructure the organization I partnered with deserved and required immediate attention and resources. After several meetings, the organization and I decided to put the project on hold.
Thanks in large part to my cohort and mentorship from Dr. Stephanie Maroney, I realized while the official storytelling project was on hold, my learning and growth (as both a person and a scholar) could continue. The experience forced me in another new way to reflect on the way rigid academic research agendas do not always fit easily or at all into the structures of these community organizations. Oftentimes, it requires all of an organization's resources to provide the critical, ongoing support so desperately needed in the community they serve, and what communities need can change — sometimes in an instant and in a way that no one could've predicted.
All my experiences up until today — going into my final year as a graduate student — have crystallized both the necessity of and possibilities for public scholarship, in its many forms. Further, they've made me keenly aware that the best public scholarship grows out of the needs of the communities we serve and is achieved through collaborations across the academy and the community.
I am committed — now more than ever — to use my platform as an academic and researcher to work with members of both my campus community and the larger community to interrogate and tear down the oppressive systems and culture that continue to unnecessarily harm too many people.
---
 All blogs are the personal accounts and opinions of the individual writers and do not necessarily reflect the those of Public Scholarship and Engagement or UC Davis.
Primary Category
Tags