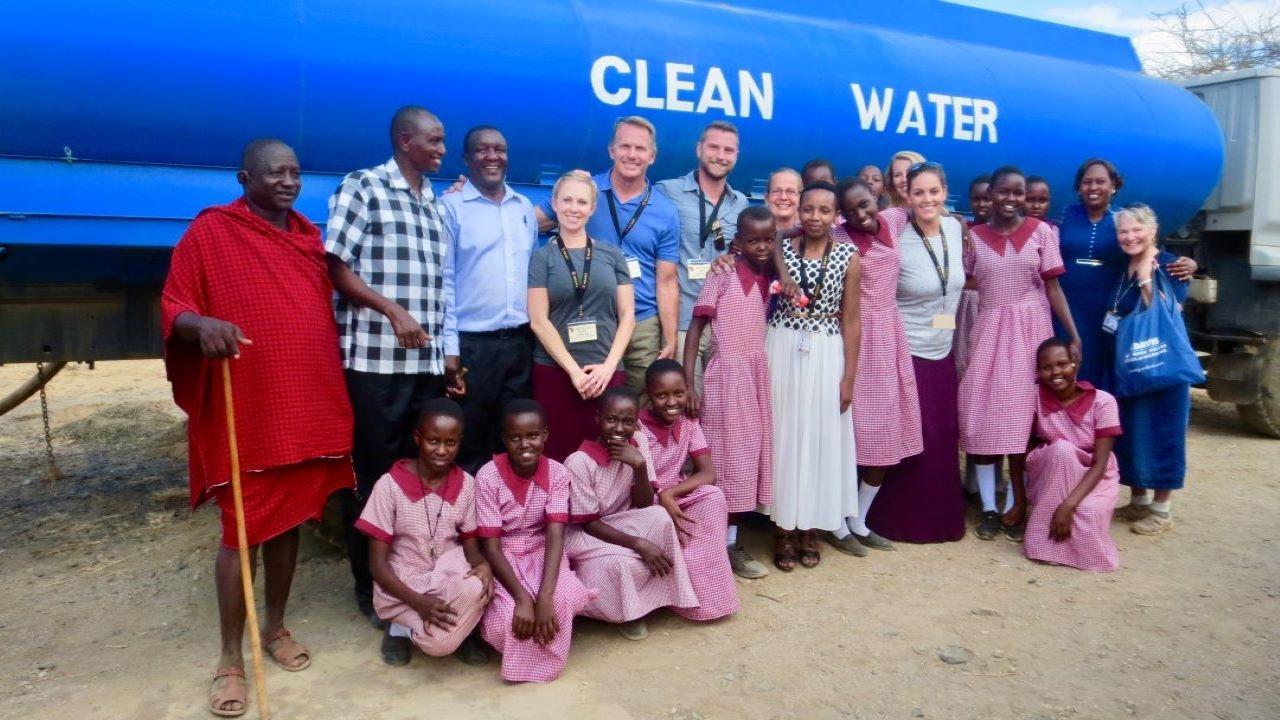 Betty Irene Moore School of Nursing faculty member builds collaborations in California and Kenya
By Global Affairs on September 5, 2019
"Laura L. Van  Auker has been a nurse practitioner for nearly 40 years. In addition to her decades in private practice, she also serves as an assistant clinical professor in the Betty Irene Moore School of Nursing at UC Davis. But it is her deep commitment to public health that has run steady throughout her entire career. 
'Right off the bat I started working with the refugee population in Los Angeles,' she says. 'I have just always enjoyed learning about new people and where they are coming from. Being in Southern California I had opportunities to start doing some work in Mexico, too.'
When Van Auker moved from LA to Auburn, California 35 years ago, she started working with Lutheran Border Ministries and with Flying Doctors, making service trips to Mexico. This led to her joining the board of HEART (Health Education Advocate Resource Team), a non-governmental organization in Kenya that empowers people to thrive beyond the HIV/AIDS pandemic, which she has been involved in since 2000.  
'In addition to HEART, part of my work in Kenya has been with Neil Flynn, a professor emeritus at the  UC Davis  School of Medicine and Medical Center and an HIV/AIDS specialist,' she says."  
Category
Tags