When a Challenge can also be an Opportunity
How we adapted our public scholarship and engagement to persevere through the pandemic
The COVID-19 pandemic continues to rage on nearly two years after its start in the Winter of 2020 affecting everyone, while producing differential impacts across individuals, families and communities and exacerbating inequalities and vulnerabilities the world over. As researchers, scholars and educators we are not exempt from the many difficulties, losses and anxieties the pandemic has wrought. And yet, the pandemic has created specific challenges and opportunities particularly for those who do public scholarship. 
I will share some of these challenges and opportunities COVID-19 has presented to my own public scholarship that may be relevant to you and your own work. 
Community-Based Work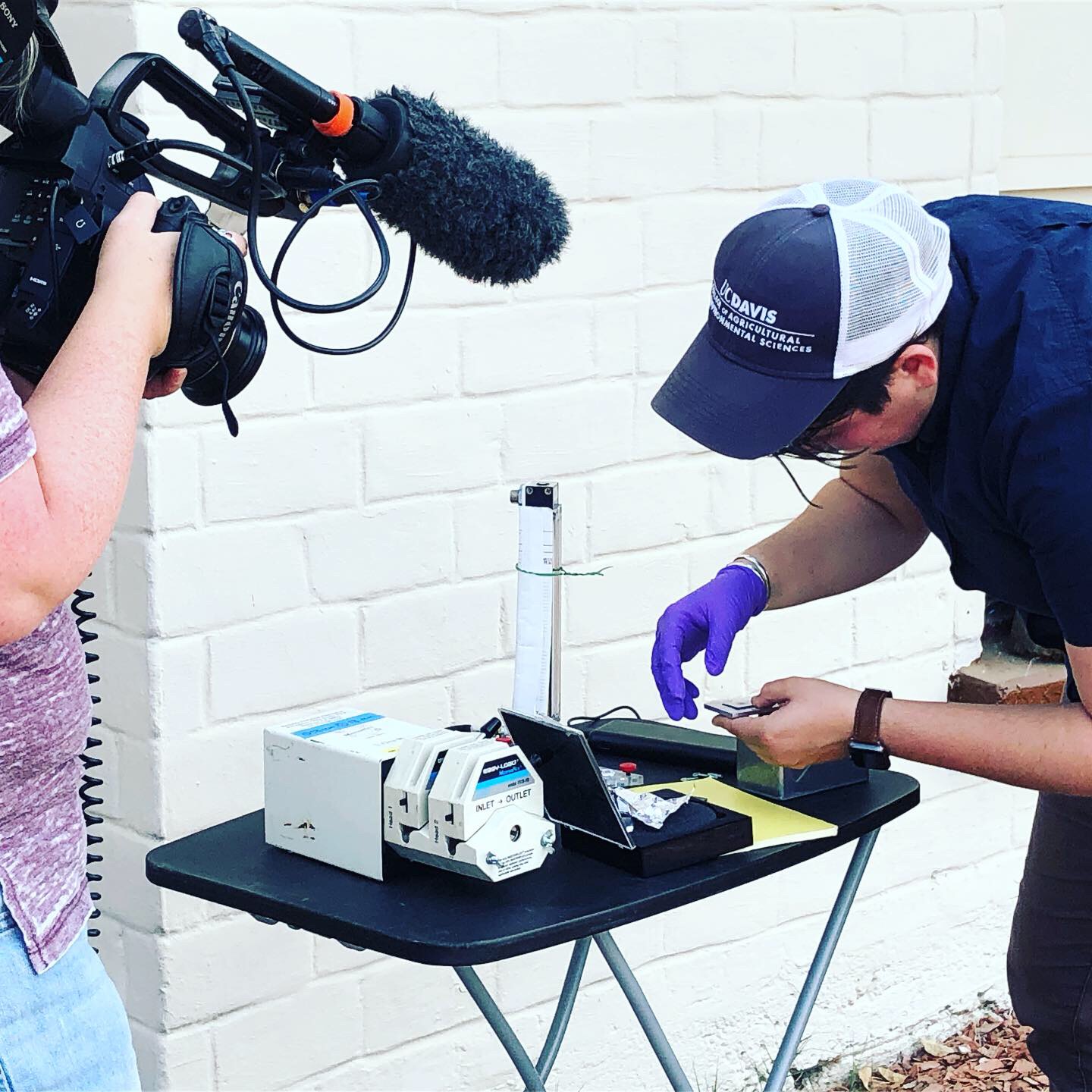 Broadly, my research, teaching and public service work looks to identify and rectify intersections of social inequality, health disparities and environmental injustices in rural, urban and disaster contexts. Doing so requires a range of methodological approaches: community-based participatory action research, spatial and quantitative research, qualitative and content analyses, and a host of theoretical frameworks including those stemming from environmental justice, intersectionality and sustainability research. The goal of my research is to work toward greater social and environmental justice across contexts at local, regional and global scales. This work, as you can imagine, requires extensive field work to build trust through community partnerships, collect primary data and share our project updates and findings. Extensive field work requires being in the field with undergraduate and graduate student researchers, community partners, residents and stakeholders. COVID-19 made such work impossible for much of the past two years.
COVID-19 Challenges
Because COVID-19 spread so far and fast, and has been so devastating to so many, it was imperative that our research did not put anyone in danger. Recall also the stop-and-start nature of the pandemic's early days – first it was four weeks of lock down, then six weeks – opening and closing again with each successive wave. Researchers, institutions and governments all had to design new policies, strategies and implementation plans to navigate this event that had not been seen in a century. Thus, we spent the first few months of the pandemic developing plans for the believed-to-be-safe summer of 2020 to continue our public scholarship in person. We spent the summer and early fall of 2020 realizing that a return to in-person research was imprudent, so we began developing ways to continue our public scholarship using remote tools. 
COVID-19 Opportunities
The disruptions caused by COVID-19 have created numerous and near-constant challenges. It has also provided a few opportunities to advance public scholarship and to provide substantial evidence to the importance of public scholarship. First, we leveraged tools for remote, collaborative research (e.g., Zoom, Google Suite, Box, Email, Slack, etc.). Leveraging remote tools has meant we have had more frequent meetings with community partners and have been able to include many who would not have been otherwise. For instance, in our work on AB 707: The Rehabilitation of Clear Lake, we have continued to meet with key community partners and stakeholders almost every month for the past two years – building relationships, cultivating feedback, developing research and reports to advance the socio-economic health and well-being of the Clear Lake communities. Though we certainly miss visiting Clear Lake and meeting with our community partners in person, we have continued this work by leveraging these remote tools. 

Rehabilitation of Clear Lake (AB 707)
You can find data and reports as well as news and upcoming events at clearlake.ucdavis.edu.
Leveraging these novel remote tools has not worked for every community or every community member. For instance, for residents that do not have reliable access to the internet, it was difficult to attend online meetings. In some of our other research that is focused on studying environmental exposure in California's Central Valley, these tools have helped us keep our work going; but, the pandemic has continued to stymie our project. We used Zoom to do our community report back on our study's findings and complete our documentary, which was funded by Public Scholarship and Engagement and the UC Davis Environmental Health Sciences Center. The documentary focused on the importance of and how to do community-engaged environmental health disparities research. It was featured at this past year's American Public Health Annual Meeting. We have also developed a community fact sheet and policy brief that we are aiming to distribute next month. 
Finally, COVID-19 has provided opportunities for novel studies. For instance, with colleagues at Tulane University, we have done some of the first research into identifying contributing factors to perceived stress, personal resilience and social vulnerability during the pandemic. Moreover, we have investigated the impacts of multiple crises at once – e.g., experiences of intimate partner violence and the pandemic.
This research has helped us better understand not just how people are doing in response to the pandemic, but also holds keys to preparing us for future disasters, including future pandemics.
UC Davis Live: Covid-19- Stress & Resilience 
The Importance of Public Scholarship 
The COVID-19 pandemic has once again demonstrated the importance of public scholarship – to create and share knowledge on pressing social, health and environmental problems with multiple audiences including the public, decision makers and researchers alike. The pandemic has brought into stark relief the importance of studying and remedying the inequalities experienced by so many – work that has been hampered and has endured throughout the pandemic – and has itself exacerbated inequalities and injustices. Public scholarship has a critical role to play in connecting leading research with those who are impacted, as well as with those who are in a position to leverage this research-supported, evidence-based practices to improve the health and well-being of all.
A Future That Must Be Flexible
If the past two years has taught me anything, it is that no one really knows what will happen next and to some extent, though planning is necessary for us as scholars, any plan must have built into its DNA flexibility and compassion – for oneself, students and community partners. Surely, the pandemic will continue to pose challenges and opportunities until it ends. The longer it goes on, as our and others' research has shown, people's resilience will continue to decrease and their stress will increase. These impacts, along with the accumulated and associated trauma, will make the recovery from this pandemic one that is full of its own unique challenges and opportunities.
---
 All blogs are the personal accounts and opinions of the individual writers and do not necessarily reflect the those of Public Scholarship and Engagement or UC Davis.
Primary Category
Tags