Bringing a Community Perspective to Public Scholarship and Engagement
My view from all sides of academic-based collaborations
In the world of higher education, community engagement projects (teaching, learning, scholarly activities) boil down to people coming together under a common goal to make change. At its best, all actors in the partnership learn and grow. But how do these partnerships start? What is their origin story? To answer this question, I'll start with my initial community-engaged experiences and tell you about how Public Scholarship and Engagement (PSE) is working to facilitate more community engagement origin stories.
I was first introduced to community engagement as an undergrad; it started out as a co-curricular leadership program with a community volunteer component, which led to opportunities to connect traditional, classroom education with methods of community-based learning. Soon, I was coordinating and leading service projects, developing reflection activities, connecting students to community-based organizations, and seeing in real-time how things are better when we work together. These experiences shifted the trajectory of my career. I changed my major and decided to pursue a career in the nonprofit and public sectors.
As a nonprofit professional, I saw how partnerships go a long way in sustainable, positive change, but found it hard to connect with the colleges and universities around me. I went from being on the inside as a student to being a complete outsider, uncertain of how to access university resources. I had connections with the nearby colleges and universities but didn't know how to get the attention of people with expertise in their academic field; people who could join experts in the community to tackle these issues. I knew from personal experience this engaged work was being done and even a priority for some institutions. Something needed to change and I wanted to be part of it. After several years in the sector and a master's degree in nonprofit management, I enrolled in a Ph.D. program to study higher education with the hopes of making change from the inside out. My dissertation focused on the public good mission of institutions of higher education and explored community-campus partnerships from the community perspective. My findings mirrored some of my previous experiences: there are barriers to accessing and navigating institutions of higher education, and relationships are central to a successful partnership. What's more, community partners identified the relationships as both a means and an end; important to the process and a desired outcome.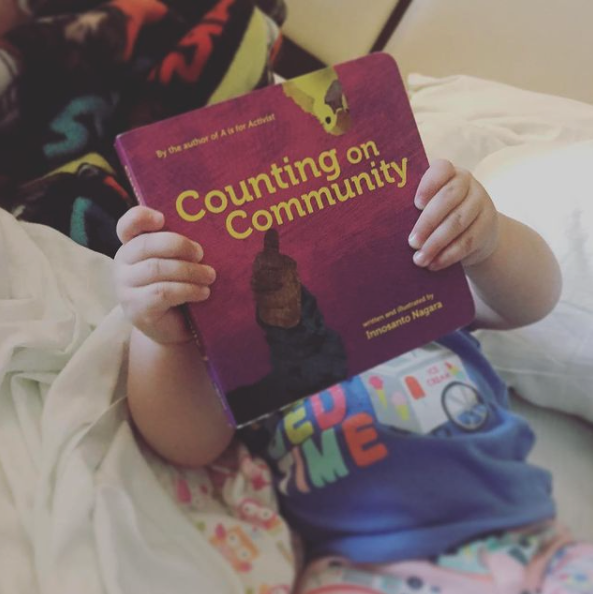 On this winding path, I like to say that I've been on all sides of these types of partnerships: I've been a student participant; having worked at several university community engagement offices, I've been the administrator and instructor for community-engaged learning courses; having worked for nonprofit and government organizations, I've been a community partner; as a scholar, I research and study community engagement partnerships. A common thread throughout these experiences, and identified in research on engaged scholarship, is the importance of collaboratively defining a project and maintaining regular, open communication. What is it students should learn, what skills can they offer? What does a community partner need or want? What can they contribute as an expert in their field? What does an instructor or researcher want out of a collaboration and what can they offer? From there, piecing together what is realistic and reasonable for the collaborative project, and what does it practically take for said project to come to life? Community-engaged teaching and research is not always easy. It can be messy and unpredictable but holds the potential to create lasting change for everyone involved. 
When I initially learned about PSE and its vision to deepen the university's public good impact, I knew I had to be part of the team. Historically, community engagement has been seen as the 'third mission' for institutions of higher education; a constant pillar, but often lacking the appropriate infrastructure to support it. More and more, faculty and students are craving engaged teaching and research that makes a difference; yet, engaged scholarship is not always recognized, rewarded, or supported. Additionally, due to its transdisciplinary nature, i.e. integrating university knowledge with community knowledge, engaged scholarship often struggles to find a 'home' in academia. To see that a renowned university like UC Davis was creating an office to enhance the infrastructure of engaged scholarship was encouraging and exciting. 
As PSE's Director of Engagement, I'm looking forward to bringing my experiences and enthusiasm for public good partnerships to UC Davis. A key priority for me is building an infrastructure to better support engaged scholarly activities. This year, my focus is on launching a new partner matchmaking service: Community Campus Connect (CCC). This service aims to increase access to the university, clarify pathways of engagement, and facilitate academic-based collaborations. Community Campus Connect will offer personalized navigation services to assist those who might not know where to start. 
Over the next couple months, I'll be meeting with UC Davis community-facing units to build awareness about the CCC service and understand what types of partnership requests they receive, so we are equipped to provide proper referrals. In addition to these meetings, I'll be hosting focus groups with internal and external constituents to help refine the service ahead of its projected launch in Spring 2022. If you are interested in participating in these meetings or a focus group, I encourage you to fill out this form.
Be on the lookout for our launch in Spring 2022!
---
About Public Scholarship and Engagement
Public Scholarship and Engagement (PSE) is building and supporting meaningful relationships between communities and UC Davis scholars that work together to solve today's problems and tomorrow's challenges.
We envision a university unbound that seeks to serve the public, equitably and inclusively, resulting in reciprocal and mutual benefit to California's communities and beyond.
Primary Category
Secondary Categories
Tags