Navigating Bodies That Don't Fit
How filmmaker Julie Wyman reclaims spectacle for people outside the norm
Filmmaker Julie Wyman, associate professor of cinema and digital media, has always emphasized inclusion and ethics in her portrayals of people whose bodies place them outside of societal norms.
Wyman brings a deeply personal connection to her latest project, UNTITLED DWARFISM PROJECT, a documentary feature film exploring the little people community's perspectives on new pharmaceutical treatments for dwarfism.
A spin-off project to the feature documentary is a short film series called HOW WE LOOK, produced by Wyman and Sofiya Cheyenne, co-chair of the Dwarf Artist Coalition, in collaboration with Little People of America. The film series offers alternatives to the stereotypical, limiting and medicalized ways that little people have historically been represented in the arts.
The HOW WE LOOK film series was awarded a grant from the Public Impact Research Initiative, which funds research collaborations between UC Davis and non-university partners that have a positive impact on the public. The project also received financial support from the Princess Grace Foundation, the Baryshnikov Arts Center and the Creative Work Fund, a program of the Walter and Elise Haas Fund.
In this interview, Wyman discusses the vital role of community engagement in shaping her work.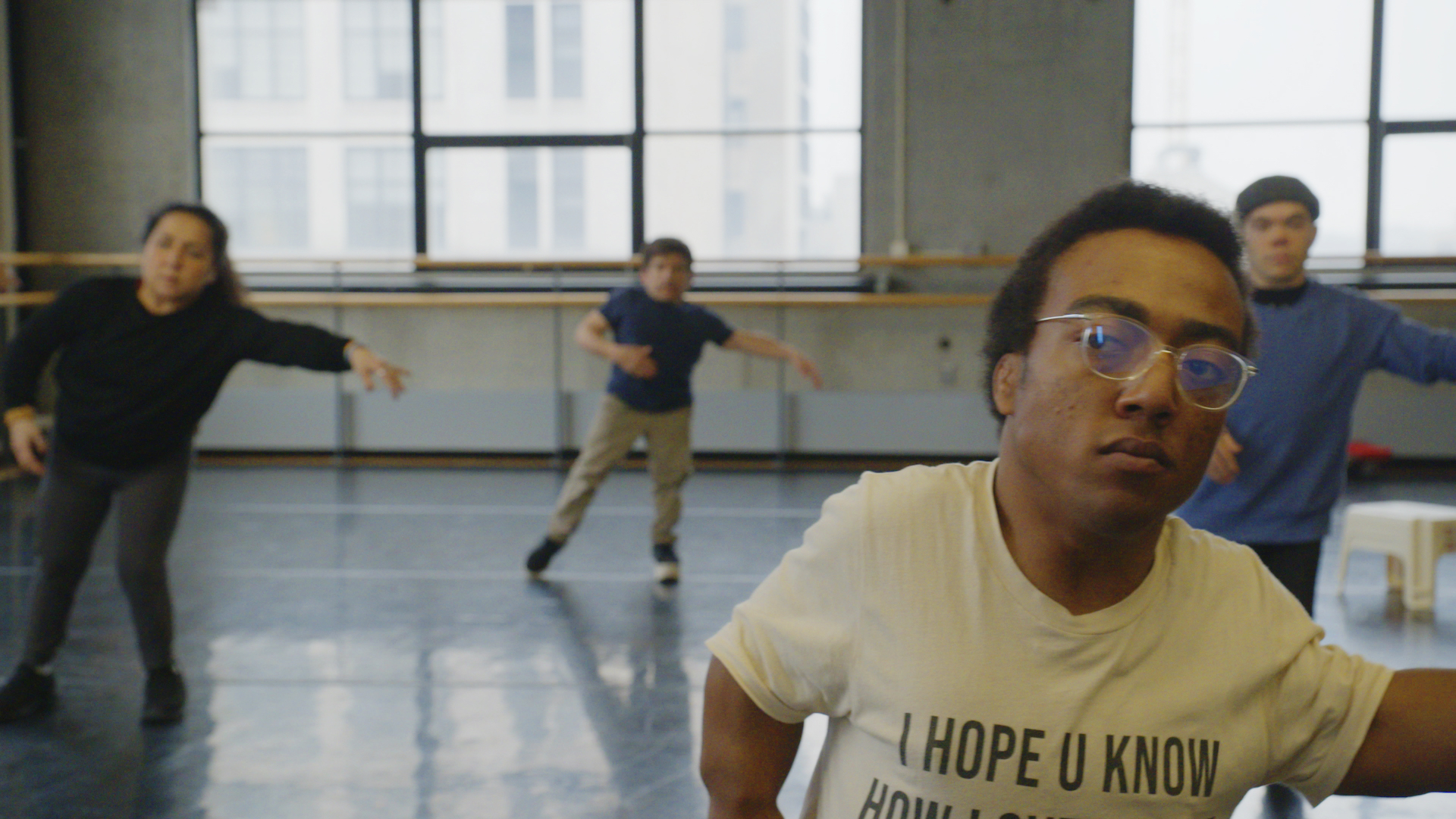 What sparked the idea for UNTITLED DWARFISM PROJECT?
It started with curiosity about new drugs to treat dwarfism. There are a lot of ethical and cultural questions about how and whether people want to be taller. I've been really interested in those questions from a personal point of view because I have a form of dwarfism. At five feet tall, I am sort of on the border, inside and outside the community at the same time.  The concerns about the drugs are tied to a really long legacy of seeing disabled bodies and little people's bodies as spectacle and specimen — they are always seen from an outside viewpoint. I wanted to create an opportunity for little people to tell their own stories. I wanted to give people who have been marginalized a means of control and leadership.
Was there a specific moment that inspired you?
It's very powerful to be in a group of little people and to be in a community with all forms of dwarfism. We all have different body proportions, but we are united by this experience of being different, being shorter. We have all developed forms of resilience, forms of creativity, and thick skins to navigate the world. Walking into a room of people who have certain shared experiences to me has been very powerful and fueled the film.
Do you think partnerships between university and non-university scholars are important?
Public scholarship, for me as a filmmaker, is so inherent to what I do. I make films about people and stories that are out in the world, and there's always a form of partnership with individuals. In this case, I formed a partnership with an organization that's not academic — Little People of America (LPA). That's so crucial because they're the defacto hub of dwarf culture and one of the key stakeholders of the culture I'm representing. LPA really creates and shapes the community.
How has public scholarship informed your research and teaching?
I think of public scholarship as a way to disseminate the deep thinking and grappling that we scholars do with a wide audience well beyond my peers. For me, all my films are intended for the public, it's just the medium I work in, and yet my work does include a lot of research, analysis and scholarship. I bring my scholarship and perspective to films that break mainstream media conventions, with the focus on disability, justice, race, gender and power structures.
What are some challenges you've encountered in your community engagement work?
Part of the story about how this project came about was realizing that very act of bringing a camera to witness people's lives, though I have always done with very good intentions, is a fraught one. There always is a bit of navigating power. I am initiating and I own this work, yet at the same time it wouldn't exist without the people who are collaborating with me. One of the obstacles can be that people don't want their lives on film, which is tied to a legacy of misrepresentation. How do I film without reinforcing that negative legacy? It's an obstacle, yet it is also a real opportunity, and one of things that emerged from this project that I really grappled with.
What question do you wish interviewers asked you (but they never do)?
I wish I was asked more about the nerding-out part of it. I like to get into the nitty gritty of the process, like how do you make a film set that works for people of all sizes. It's always fun to talk about what you couldn't solve, the things that didn't get done. To me that's the exciting part — what did you have to leave behind, what did you have to throw away or transform, what darling did you have to kill. I also hope when the films come out that we get chances to talk about the bigger intentions of the debates and touchy elements that went into making the films the way they are.
How did Public Scholarship and Engagement funding help advance this project?
The PIRI funding contributed to the workshop process that we did. This was all hatched during the pandemic — we did a virtual workshop and brought together maybe 15 little people actors. We all felt this was really historic to have a project that was run by and conceived by little people artists and for little people artists, and the PIRI grant paid small stipends to the participants. PIRI also helped us get to our in-person workshop in March 2022 at the Baryshnikov Art Center in New York. We called that the think tank, where we spent three days together with structured activities, movement, writing, drawing, creating characters and improvising. That was the basis of the scripts for the series of short films.
Learn more about her PIRI Grant Project
---
About the Filmmaker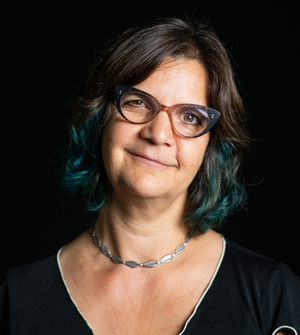 Julie Wyman
Associate Professor
Cinema and Digital Media
 
About UC Davis Public Scholarship and Engagement
Public Scholarship and Engagement (PSE) is building and supporting meaningful relationships between communities and UC Davis scholars that work together to solve today's problems and tomorrow's challenges.
We envision a university unbound that seeks to serve the public, equitably and inclusively, resulting in reciprocal and mutual benefit to California's communities and beyond.
Primary Category
Tags