Exploring the Link Between Wildfires and Infectious Disease
Wildfires have a devastating effect on ecosystems and human health.
In 2020 — the year I moved to Sacramento — California wildfires destroyed more land than any other year on record, and their impact is only expected to worsen with climate change.
I knew about California wildfires before I moved to Sacramento, but I thought of them as something that happens far away from people. I didn't know they would leave my car covered in ash. I had never thought to check the day's air quality index before riding my bike to work or taking my dog for a walk. In fact, I had never heard of an AQI.
I came to UC Davis from the East Coast to study infectious diseases and climate change as an infectious disease physician. It had not occurred to me that I would start studying wildfires.
Direct measurable effects of wildfires on human health include increases in mortality and morbidity due to burns, heat stroke, smoke inhalation and mental health impacts. However, the idea of wildfires impacting human infectious diseases is new. Data exploring the relationship between wildfire smoke exposure and respiratory infections show mixed results. Research into the living components of wildfire smoke as well as on the infectious disease consequences of wildfire smoke exposure is lacking, but the field has recently started to gain footing. For example, studies have shown that fungal elements travel great distances in the air, and that smoke significantly alters the number and diversity of fungal particles in the affected geographical region.
Can wildfire smoke spread pathogens?
During my first year at UC Davis Health, I applied for a small pilot grant to study the relationship between wildfires and infections in burn patients. It required a community engagement component that I didn't have.
I didn't really understand who my engaged community would be or what we would offer each other during the research process. I sort of ignored the requirement and considered myself exempt from it. I didn't get the grant.
Over the next few months, I started the Public Scholarship Faculty Fellows Program while re-evaluating my approach to the pilot grant and planning an improved proposal. I learned about the theory behind community engagement in research and partnered with the local fire department to help with sample collection (which I thought would involve simple ambient air collection at the fire station). Dr. Lisa Mills and Deputy Fire Chief Nate Hartinger had a different idea. Dr. Mills proposed placing air sampling devices on the fire engines for direct smoke collection when the engines are called out to wildfires. This would allow for better sampling of more concentrated smoke. It would also let us assess any geographical and ecological differences in smoke composition. This idea changed the entire capacity of our project and we got the grant.
A university-community partnership
But we really got something more valuable than funding. We built a strong partnership with a community with a personal interest in the results of our project, and with unique ideas and perspective that has pushed our research to a place it never would have gone otherwise. The partnership has inspired collaborations with other University of California campuses and local and regional fire departments. Not only did we get the grant this time, but we also were able to partner with other University of California campuses to apply for a multicampus research grant to expand both the quantity and quality of our data.  
As researchers we often think of our research as serving the scientific field and bettering our communities in the long run. Without my community fire department partner, however, I would have missed out on what is probably the most interesting component of our current and future projects.
About the Author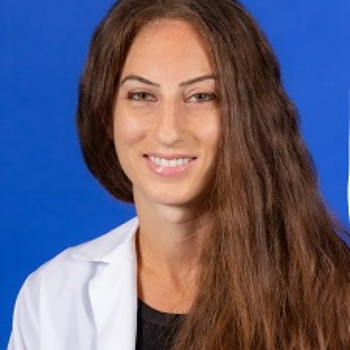 Naomi Hauser
Assistant Clinical Professor
Internal Medicine
Primary Category
Tags