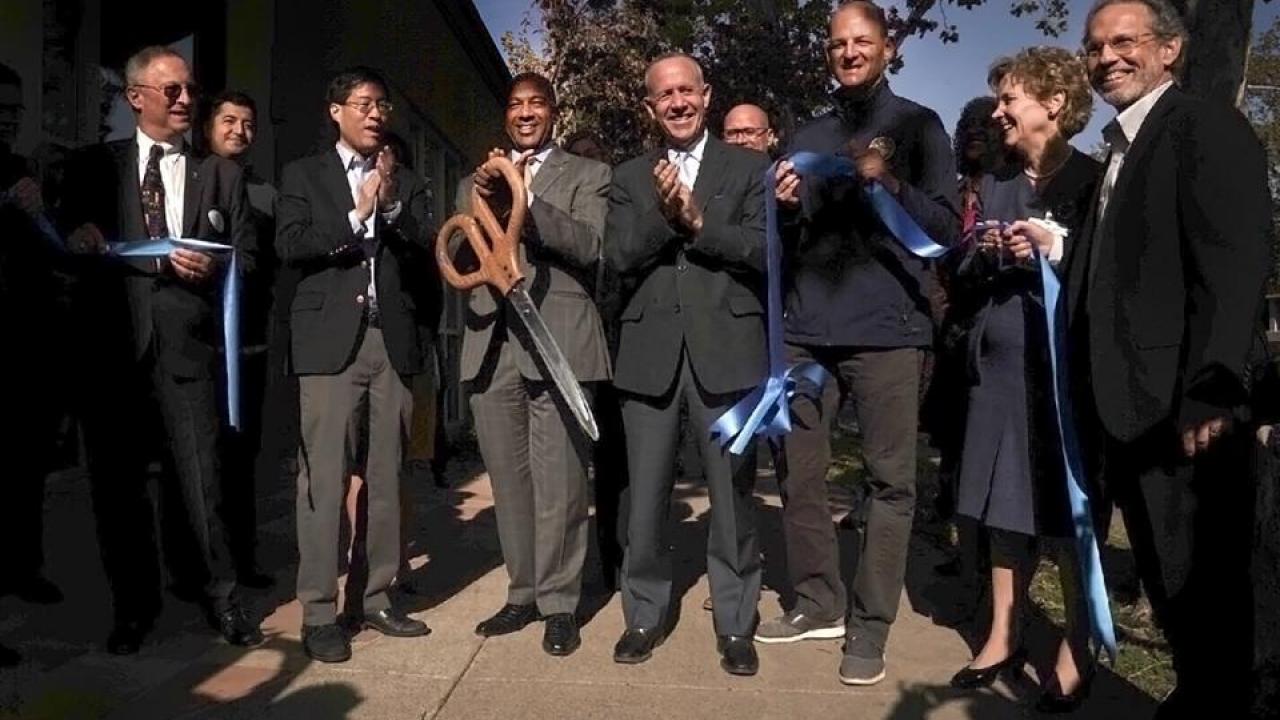 Chancellor May, Mayor Steinberg Lead Collaborative Effort
by David Wescott on October 30, 2019
"Local leaders were on hand Wednesday as UC Davis Chancellor Gary S. May and Sacramento Mayor Darrell Steinberg hosted a ribbon-cutting ceremony at Aggie Square's new launch headquarters on Stockton Boulevard in Sacramento. Aggie Square is an innovation hub planned for the university's Sacramento campus.
Originally announced in February, the headquarters is home to Aggie Square staff, the UC Davis Office of Public Scholarship and Engagement, and technology specialists from IBM.
'This location may have a small footprint, but it represents a major step forward in our progress,' May said. 'We're able to keep the momentum going before we even break ground on the future Aggie Square.'"
Category
Tags