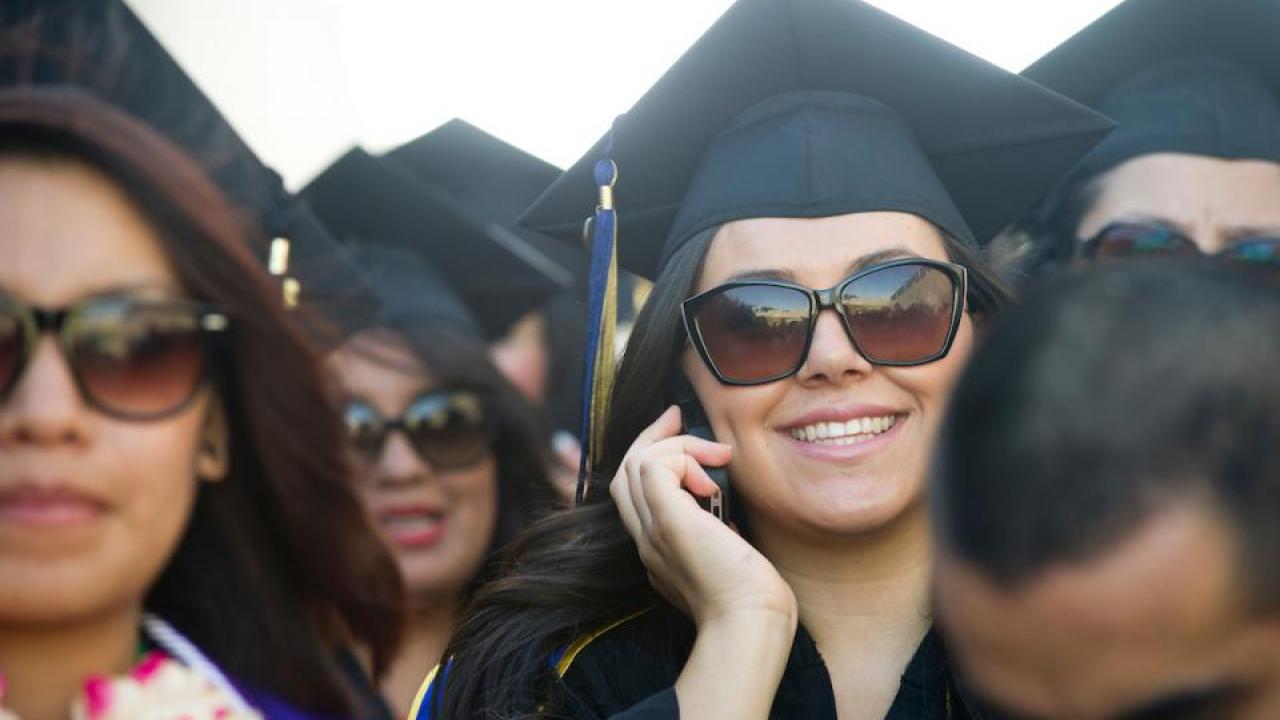 First Federally Funded Hispanic Serving Institution Grant
By Karen Nikos-Rose on September 8, 2020
"The University of California, Davis, received more than $1 million in grants from the National Science Foundation to convene and engage faculty, researchers and industry experts in expanding research and undergraduate instruction at Hispanic Serving Institutions and Minority Serving Institutions, or HSIs and MSIs. The grants focus on computing fields identified as national priorities by the U.S. Office of Science and Technology Policy.
The Graduate School of Management received the grants.
Among these awards is the first federally funded HSI grant given to UC Davis, a crucial step toward receiving an official HSI designation and recognition from the Department of Education. The Hispanic Association of Colleges and Universities notes that HSIs — colleges and universities with more than 25 percent Hispanic student enrollment — educate more than two-thirds of the nation's undergraduate Hispanic students. Minority Serving Institutions include, for example, HSIs, Historically Black Colleges and Universities, and Tribal Colleges and Universities. MSIs train an increasing percentage of the students the country needs to meet future U.S. workforce goals.
Damon Tull, director of industry alliances for the Graduate School of Management and the Mike and Renee Child Institute for Innovation and Entrepreneurship, is the principal investigator and university lead for these grants.
'Both grants leverage the history of collaborative scholarship and innovative instruction at UC Davis in areas of national need,' he said.
'It is in the national interest for research-active institutions like UC Davis to engage in creative and meaningful partnerships with Minority Serving Institutions to scale and meet the emerging global challenges to U.S. primacy in science and engineering innovation,' said Tull. 'We will implement and study a collaborative model to benefit students and their faculty on partner campuses.'"
Category