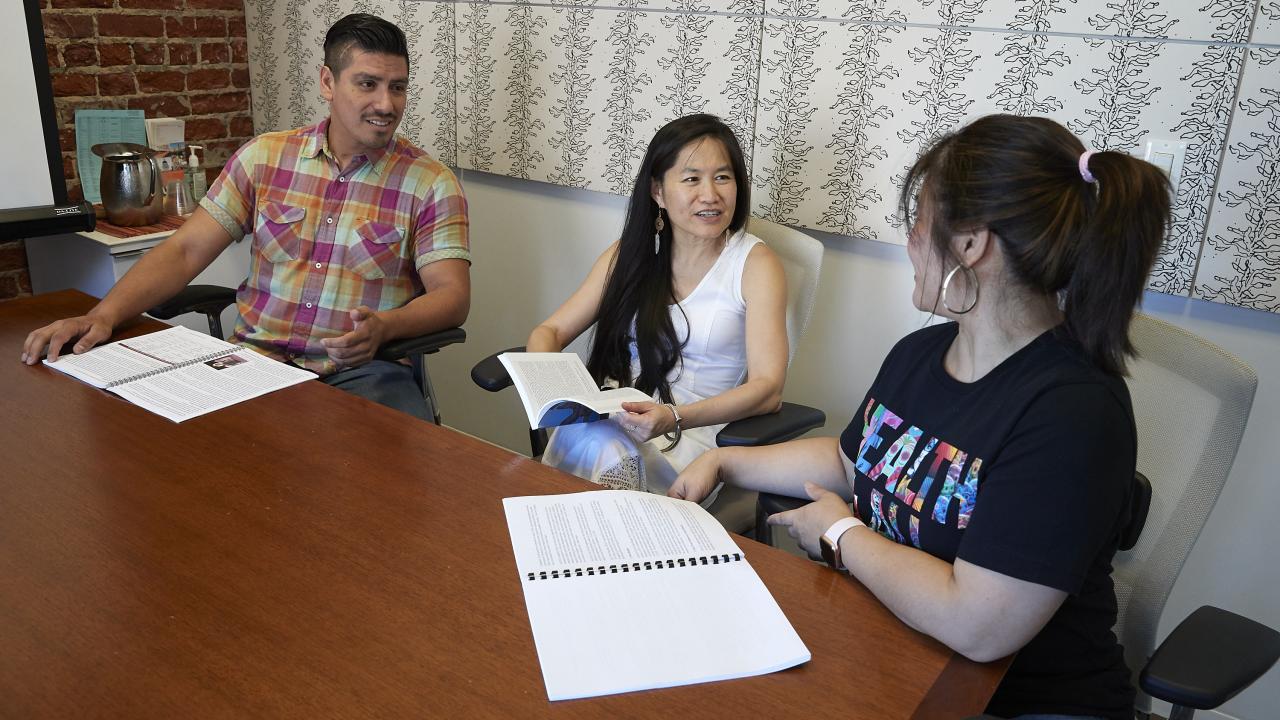 California Endowment leader works with partners to improve the health of Sacramento area communities
By Sarah Colwell
Building healthy communities. It is a simple statement, but a complicated and ambitious goal—especially when the vision is to implement this goal throughout the entire state of California.
It is exactly what The California Endowment (TCE) has been working to achieve over the last 10 years, with the help of partners throughout the state—including UC Davis. Christine Tien, senior program manager for TCE's Building Healthy Communities, has been vital to this effort in the Sacramento region. 
"I completely see my role as supporting these organizations in addressing whatever issue areas that bubble up from community," Tien said. "There's a big difference between community informed and community engaged. When a community is engaged and encouraged to take an ownership role in an issue, the results are more powerful and lasting."
Health for All
Founded in 1996, The California Endowment is a public-benefit corporation focused on expanding access to affordable, quality health care for underserved individuals and communities across Californians. The primary way they make this happen is by awarding grants to community partners throughout the state.
TCE also leads statewide marketing initiatives to bring awareness to and organized public support around fixing chronic issues plaguing underserved communities in California. Some of their most well-known campaigns are #Health4All, which is focused on providing health care to the estimated one million undocumented Californians who are without health care; and Schools not Prisons, which highlighted the disparity between the amount of taxpayer dollars spent on incarcerating low-level offenders—$62,300 per inmate a year, verses supporting youths in school, $9,100 per K-12 student a year.
An Auspicious Beginning
Tien joined TCE as a program manager in May 2009, but her interest in public service and cultural awareness began when she was just eight years old. The daughter of Chinese immigrants, some of Tien's earliest memories are of her elementary school days in Berkeley, California where she participated in African American and Native American studie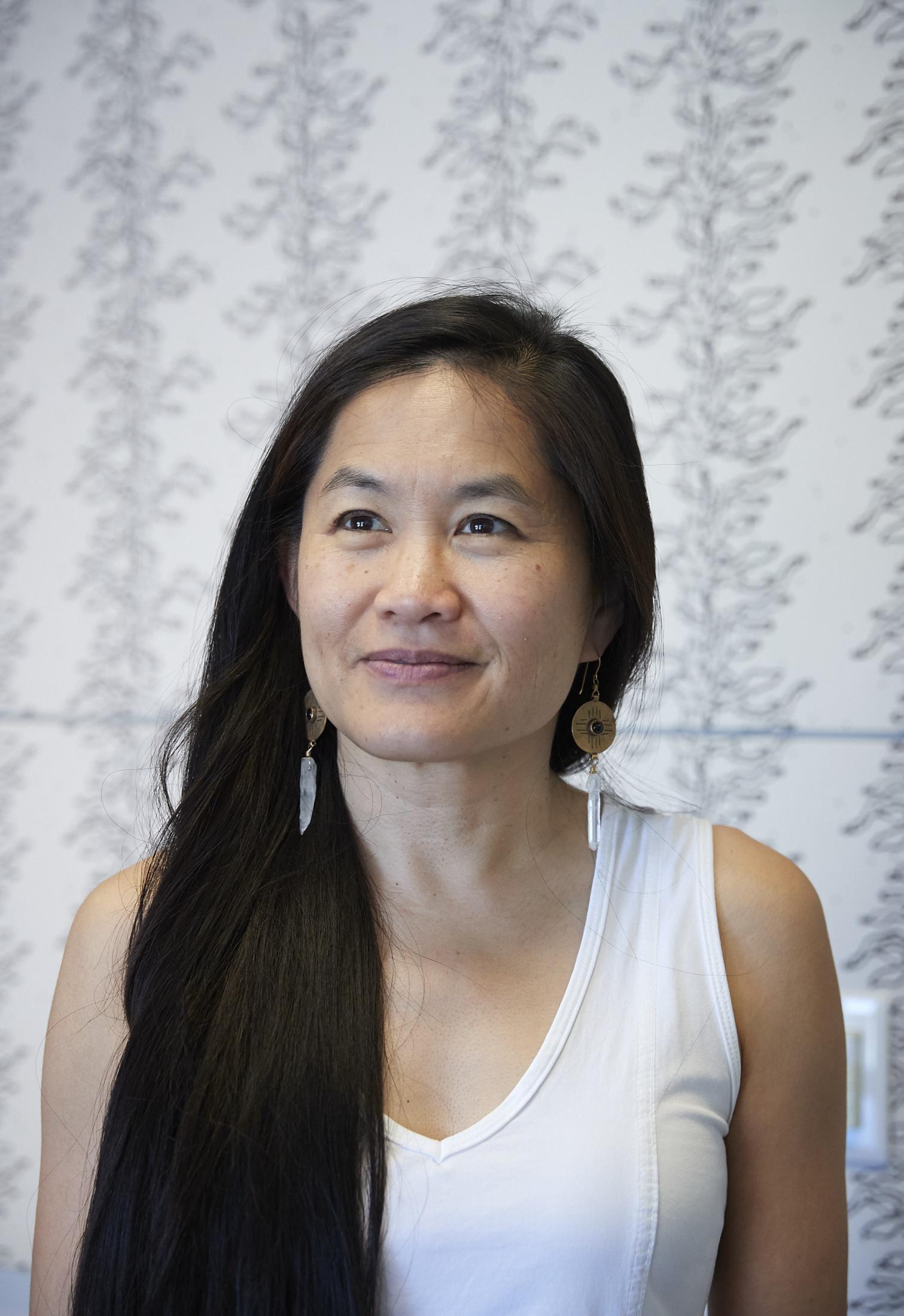 s and Asian American summer school, where she papers wrote on historic women of color. She earned a bachelor's degree in engineering from UC Berkeley, where her father was a professor. Though she obtained a degree in the subject, Tien decided not to pursue a career in engineering because she "felt like something was missing."
"I knew I wanted to do something else," Tien said. "Something with environmental or health issues, or fighting for the rights of marginalized communities, especially marginalized communities of color." Tien went on to obtain a master's degree in public policy and a law degree. She also gained experience in environmental research and community relations, and served as deputy city manager for both Union City and Stockton before joining the team at The California Endowment.
"Working at the California Endowment is great because I can be involved with state-level issues, but work day-to-day at a local level and where I'm more connected with the community, which is really important to me."
In her role as senior program manager for the TCE's Building Healthy Communities, Tien works with a variety of community partners—through both funding and programmatic initiatives—to improve comprehensive health outcomes in Sacramento.
It Takes a Village
In 2010, TCE launched the Building Healthy Communities (BHC) initiative, a 10-year, $1 billion program to improve the health of 14 communities in California. Based on several measures of community health and wellbeing, the Sacramento area is one of the 14 communities that are part of the BHC initiative, where residents, community-based organizations, schools, and local government collaborate to advance racially equitable policies and practices.
Mid-way through the ten-year initiative, TCE compiled demographic data for the area and discovered a young and culturally diverse community; approximately 50 percent of the population is under 30 and almost half of the residents identify as Hispanic or Latinx. The Sacramento City Unified School District website indicates students and their families in the district speak more than 43 languages, and English is not the primary language spoken at home for 38 percent of the students.
The Sacramento BHC initiative is working to address the economic development, social opportunity, education, health and neighborhood development needs of South Sacramento with an innovative cross-sector collaborative effort. Initially, they focused on providing direct services that would improve community health. During the first four years of the initiative, BHC grantees, TCE staff and residents developed a structure to both support the work and facilitate relationship building among the grantees. Together, they thought about how best to involve residents in the Sacramento BHC, beyond just providing them with services.
To do this, they created a Hub – a group of individuals to with different perspectives to help guide initiatives. Hubs bring together neighborhood residents, young people, community leaders, non-profit organizations, and local California Endowment staff and leadership. This method has been critical in ensuring the organization's place-based community change initiatives are successful.
"We have increasingly changed our priorities based on what we're seeing and hearing from the communities over the years," Tien said.
Informed by partner and community input, Tien and her team have focused their efforts on several initiatives:
Building people and collective power;

transforming local neighborhood food systems to make healthy food accessible to all Sacramento residents;

ensuring that city and county land use and community development policies are equitable for all;

improving health outcomes and educational attainment for boys and men of color, specifically those from the African American, Latinx, and Southeast Asian communities in Sacramento;

 increasing access to health care for the undocumented and Medi-Cal recipients;

and advancing justice reform and police accountability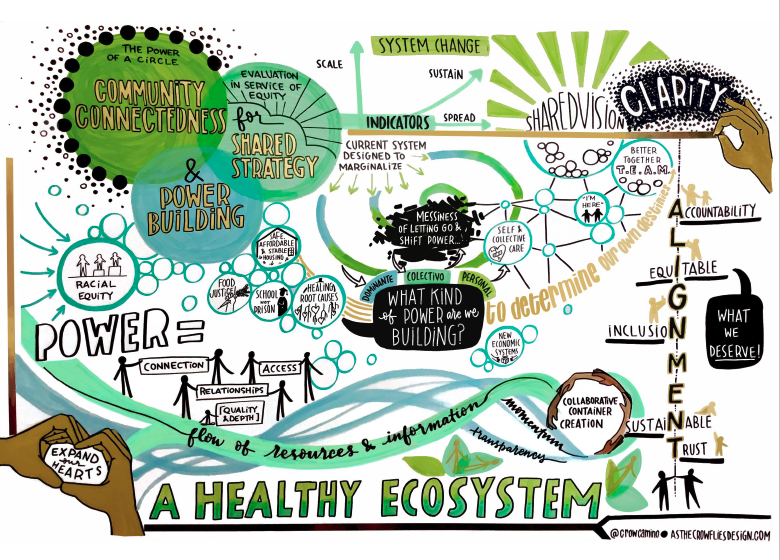 A Key Partnership
TCE has collaborated with UC Davis students, faculty and staff on a number of projects related to those four main initiatives – ranging from banning sugary drinks in schools and understanding chronic absenteeism to expanding access to safe, clean drinking water in the Central Valley and developing statewide advocacy strategies for undocumented immigrants. Together with the Sierra Health Foundation, the UC Davis Center for Regional Change and The California Endowment conducted the first study of its kind in the nation documenting the connections between improvements in youth well-being and regional vitality and prosperity in California's nine-county Capital Region.
"For me, I think when government or university staff go where the people are, you learn so much more and you hopefully learn what people are going through in their daily lives," Tien said, "Without that I think it's really hard to develop policies that work for 'real people.' I think that is a relationship-building exercise that everyone should do so we can create better policies that help everybody."
Tien said this diversity of voices has contributed to TCE's success these past 10 years and is what will drive the California Endowment in the next 10 years.
"There is a role for everybody in this line of work," Tien said. "There is a role for government, for activists, for those who are left-of-center, there is a role for everyone; and I think all of those voices make better policy."
---
About UC Davis Public Scholarship and Engagement
Public Scholarship and Engagement (PSE) is fostering a culture of engagement at UC Davis that increases the university's impact through mutually-beneficial relationships that have local, regional, statewide, and global reach. 
We envision UC Davis research, teaching and learning that serves society and makes a positive difference in the world.
Category
Tags