In Pursuit of Environmental Justice
Using data to address the needs of California's most vulnerable communities
Associate professor of Human Ecology Jonathan London's passion for environmental justice has always come from his community.
London grew up in a small Massachusetts town where an unusually high percentage of children were diagnosed with leukemia. The alleged source: an EPA-designated Superfund site that was infusing the groundwater with improperly discarded industrial waste. While he was in high school, London interviewed a community organizer who was leading the effort to combat industrial pollution and secure health justice for the children and their families.
"I had this really powerful conversation, and heard the concerns she had, and the anger and sadness that motivated her," London recalls. "I really felt the potency of an organizer."
That conversation sparked London's lifelong passion for connecting scientific research with community engagement and advocacy for health and environmental justice.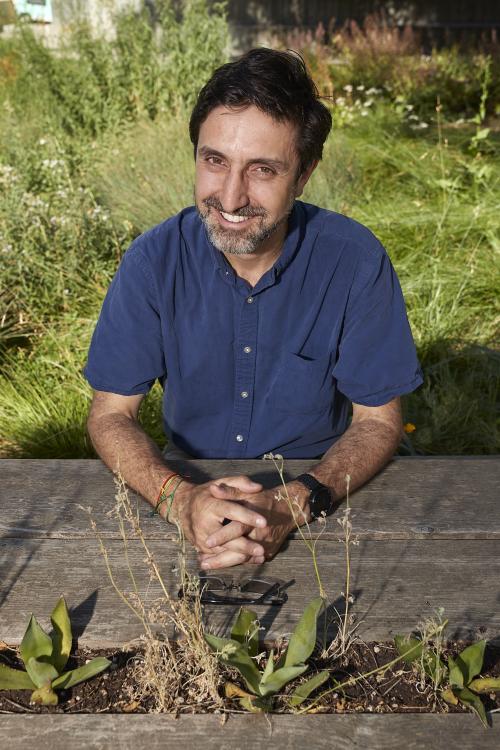 Putting Passion into Action
Before passing the baton to Dr. Catherine Brinkley in the summer of 2021, London lived out his early-formed passion for community-engaged scholarship as the founding faculty director for the UC Davis Center for Regional Change (CRC) for the past 15 years.
Since its founding in 2007, the CRC has conducted action research projects focused on rural development, youth health and wellbeing, and environmental justice through participatory research and collaborating with nonprofits and community members. This service-oriented approach to scientific research has improved the lives of disadvantaged and marginalized California communities.
"I take a lot of inspiration from the community organizations themselves. They're significantly affecting the development of new state legislation and new agency activities and programs," he said.  "They're doing such wonderful work. And to be able to support and inform their work through the research is really rewarding."
Under London's leadership, the CRC brought together students, faculty, scientists and community organizations to work on research projects related to some of their most difficult health and environmental challenges. The CRC produces action-oriented research in issues such as environmental justice, youth health and well-being, land use, transportation and housing to inform community organizing and policy advocacy.
In one set of projects, the CRC mapped the disparities in environmental health and social conditions in specific regions of California, including the San Joaquin Valley, the Coachella Valley and the Sacramento region. In "Revealing the Invisible Coachella Valley," for example, the study illustrated how the lower-income residents and farm workers of Southern California's Eastern Coachella Valley faced greater environmental hazards and social vulnerability than those in the Western Coachella Valley in resorts around Palm Springs. Issues they looked at included recurrent flooding, failing septic systems, unauthorized waste dumps, water contaminated from chemically intensive agriculture, and more.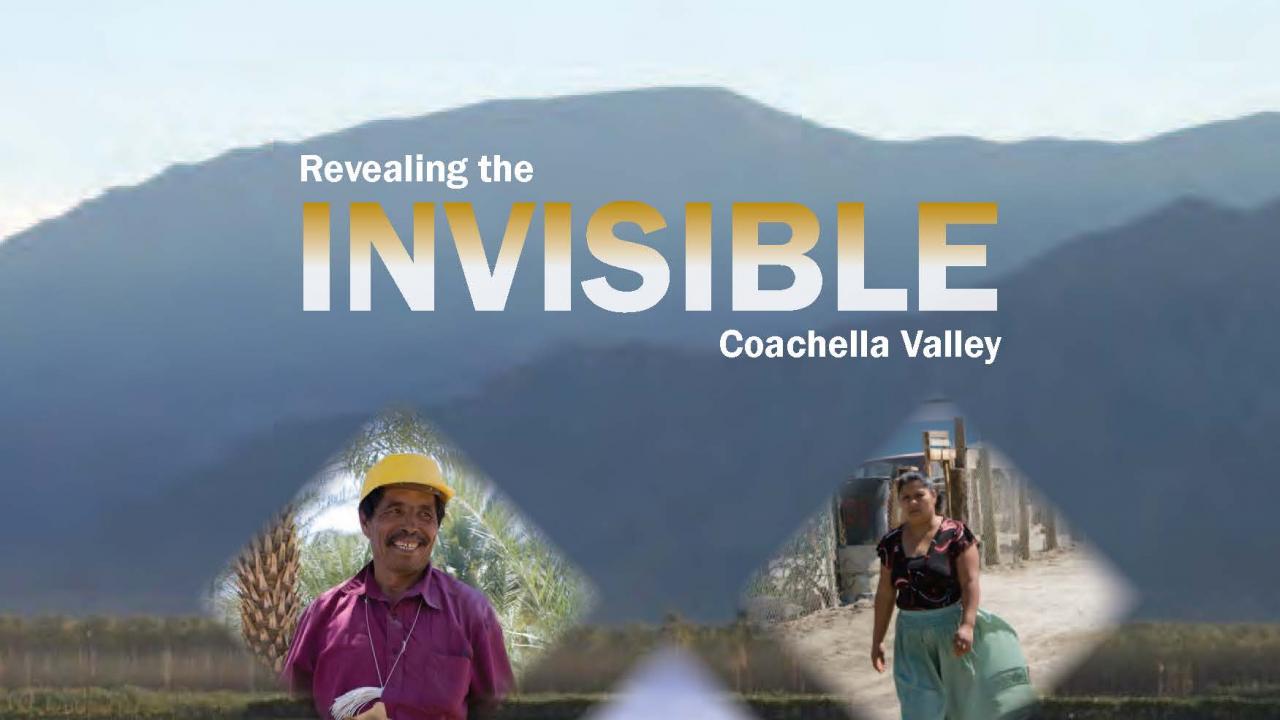 Revealing the Invisible Coachella Valley
This study by the UC Davis Center for Regional Change addresses environmental hazards including pesticides, drinking water contamination, air pollution, lack of affordable and safe housing, and other issues facing residents in one of the most impoverished and underserved rural regions of California.
The interactive maps and reports created by the CRC have helped guide state policy and regulatory action to address the state's most vulnerable communities' needs.
"I'm interested in how the role of science is helping to empower grassroots communities," London said. "We live in the real world. We don't live in an academic journal. If we, at the university, are doing work that is really affecting people's everyday lives and these larger socioeconomic, political, and ecological systems, then we really are doing something meaningful."
Proposing Practical Solutions
Another important project was its study of the adverse effects of unsafe drinking water on San Joaquin Valley residents living in low-income communities outside of cities. Partnering with community organizations, the research team found that nearly 150,000 residents, especially in the valley's rural, low-income communities, might be drinking from systems that fail state or federal standards for clean, safe water.
The CRC report proposed long-term solutions, including action points for state and federal government agencies.  Following the report's release, students from the UC Davis School of Law Aoki Water Justice Clinic got involved. Together with a coalition of water justice organizations, they are working with communities to seek funding to build the required infrastructure that will connect residents to existing clean water systems, and to lobby for policy changes that will increase access to water.
London also co-directs the Community Engagement Core of the UC Davis Environmental Health Science Center. In this role, he and his colleagues help link UC Davis faculty with residents and community organizations engaged in environmental justice struggles. Community organizations in Kettleman City asked the group to research the environmental and health impacts of a hazardous waste facility on surrounding neighborhoods. The Environmental Health Science Center then provided assistance on community-based participatory research to Assistant Professor Clare Cannon from the Department of Human Ecology to study the community's land, air, and water quality, as well as residents' health. For several months, Cannon interviewed residents to ascertain perceptions and assessments about their health and collected blood samples to track any changes in blood chemical composition. She was also using small, mobile devices to measure air and water quality.  The research results will support an informed strategy to protect the environment and the residents' health in the Central Valley — an area that is one of the most productive agricultural areas in the world.
Inspired by his own childhood town's struggle for environmental and health justice, London's career in scientific research has always prioritized working ethically and respectfully with local organizations and justice advocates. He has cause to believe that is what makes such projects successful.
"Relationships matter," London said. "It's not sufficient to have the skills to do the research, and even the skills to do community engagement if you don't have the strength of established relationships. So, investing in that, and the ongoing maintenance of those relationships, is really crucial."
---
About UC Davis Public Scholarship and Engagement
Public Scholarship and Engagement (PSE) is building and supporting meaningful relationships between communities and UC Davis scholars that work together to solve today's problems and tomorrow's challenges.
We envision a university unbound that seeks to serve the public, equitably and inclusively, resulting in reciprocal and mutual benefit to California's communities and beyond.
Primary Category
Tags