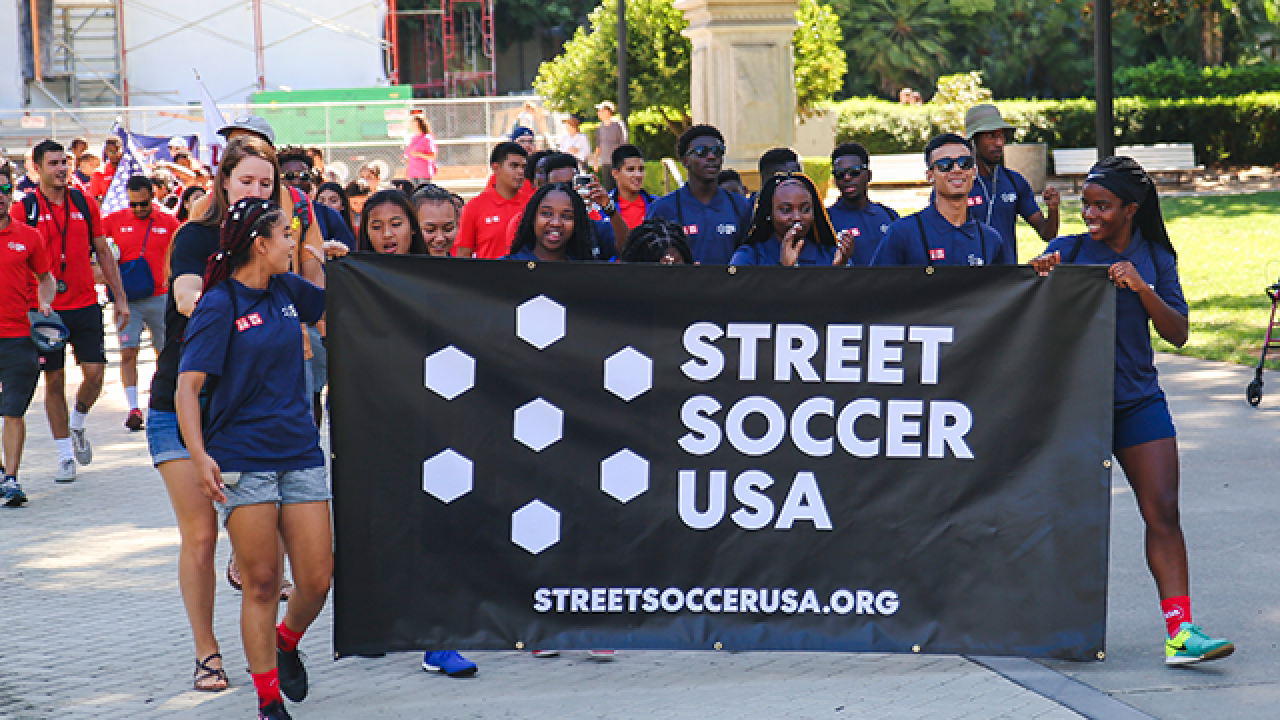 "Street Soccer USA , UC Davis Health and Women's Premier Soccer League club California Storm announced on Aug. 13 the launch of the Ladies First Initiative – a three-part program to ensure that voices in the Sacramento community, especially girls and minorities, are not just heard, but elevated.
'In soccer, we talk about 'building your triangle' and that is what we are doing by partnering with Street Soccer USA and the California Storm for this important Ladies First Initiative,' said UC Davis Medical Center Interim Chief Executive Officer Brad Simmons. 'In these dynamic times, it has become exponentially clearer the need to build opportunity for our youth via place and space. We have witnessed the engagement with the community that Street Soccer USA parks provide and the opportunity for young women that California Storm creates – which is why UC Davis Health believes in the Ladies First Initiative and its importance for the girls and young women in our community.'
Made possible through a unique partnership including UC Davis Health, SSUSA and the California Storm, the Ladies First Initiative will include three key components: UC Davis Health-branded California Storm Puma jerseys; a dynamic girls' after-school program in Oak Park and a compelling mentorship program between the California Storm and SSUSA."
Category
Tags